Delta, lockdown, claims and managing expectations | Insurance Business New Zealand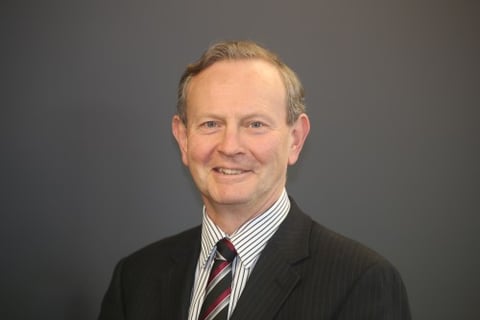 When the pandemic first plunged the country into lockdown in March 2020 insurers steeped into the unknown, adapted well to working from home and continued to support their customers through the claims experience.
Eighteen months later, the arrival of the Delta variant's spread in the community brought another nationwide lockdown with a more prolonged impact for those in Auckland, and more stringent response measures. COVID-19's viral twists and turns have not only changed New Zealand's response to it, but it is impacting insurance claims response timeframes.
Initially, with the August lockdown came the discovery that, unlike in 2020 when insurance was classified as an essential service, we were not able to operate as we had done. This proved particularly challenging given the significant extreme weather events of the previous few weeks with extensive flooding in Canterbury in June, followed in short order by the Papatoetoe tornado and then the deluge of July which hit many parts of the country but most noticeably caused insured losses of over $85 million in Westport. Our members were quick to review claims and engage with customers awaiting repairs to be completed, with clear expectations outlined for the remaining work.
Then, in the middle of the Level 4 lockdown, West Auckland experienced flash flooding. Fortunately, exemptions were made to permit urgent recovery work to take place and as lockdown levels were reduced more activity was able to be undertaken. The net effect though was to cause a delay to progressing claims.
It also raises questions on how the country would be able to respond to a major catastrophe. Harking back to the Canterbury earthquakes, significant resources were brought in from overseas and, even more recently, specialists skilled in repairing hailstorm damage were brought in after the 2019 Timaru hailstorm. Border restrictions and the availability of MIQ facilities impacted recovery efforts.
Putting aside a major catastrophe requiring offshore resources, the limitations on travel between regions with differing lockdown levels in response to a major flood is not without its challenges, especially with much response resources and capabilities in Auckland.
Of course, COVID-19's reach extends in other ways. Recently, several auto-manufacturers have had to reduce their production by up to 40% due to disruptions that have interrupted the supply of components. This will have a significant impact on the availability of spare parts to repair vehicles damaged in collisions and is an area that the sector is monitoring closely.
Added to this are shipping delays affecting a wide range of goods needed to replace insured losses. There has also been a significant increase in shipping charges that also add to costs.
The flow-on effect is broader still. Building and construction, which also faces supply chain and skills shortages, has experienced a sharp rise in inflation. The implications are not just longer and more costly repair times, but also raise questions for people renewing their house insurance where sum insured amounts will need adjustment.
These effects are unlikely to be resolved over the coming weeks but will flow through 2022 and bring significant challenges in managing customer expectations.
We know that the factors that most impact the sector's reputation are price and claims experience. COVID-19's impact is putting heavy pressure on costs and pushing out claims timeframes. Taking customers with us in a way that they understand the reasons for what is happening will require a re-think in traditional communications.
There has never been a better time to focus on good customer outcomes. The last thing we would want is to see the sector's reputation take a backward step due to circumstances beyond its control. Yet, there is a high risk that COVID-19 will reinforce some of those negative preconceptions about insurance.