Economic trends ahead of the 'Great Reconnect' | Insurance Business New Zealand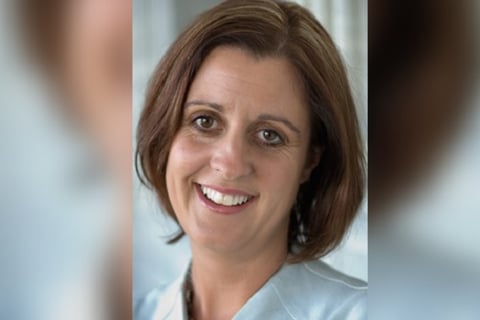 Two years, almost to the day, after New Zealand started closing its international borders, our country is now officially moving forward on a pathway to living with the virus. And it's clear that the impact of the 'Reconnect New Zealand' plan on the economy will be a factor to watch.
As part of our 'Bring in the Experts' webinar series, we recently asked economist Cameron Bagrie to give us the pulse of the time, and help us better understand the shifting environment advisers operate in.
As Bagrie put it, 2022 will be a year of 'Reset, Reality, and Real Hard Work'. So here are some thoughts on the factors that are likely to influence clients' financial picture and goals in the coming months.
What's on top of Kiwis' mind
Helping clients protect their financial future starts with understanding their concerns and aspirations in the present economic environment.
According to the latest Ipsos New Zealand Issues Monitor (October 2021), the top three concerns for Kiwis were housing, healthcare, and inflation. Business-wise, labour shortages have also been consistent topic. So, let's proceed in order.
Over the past two years, rising house prices defined the property market at a level that was impossible to predict. This has seen house buyers stretch their debt-to-income levels further and further. And it has contributed to a widening divide between equity-rich property owners and those not yet in the market, whose home deposit goalposts kept moving.

It's not yet clear how prices and interest rates will behave in the next few months, or whether the CCCFA changes will be revised, loosening the mortgage application process. What's apparent is that Kiwis' love of property is evolving into something more complex and nuanced, but at its core, the fundamentals haven't changed: homeownership is still coveted and worth protecting.
On this note, insurance can play an important role, not only in protecting homeownership as an achieved milestone, but also as a client's future goal. This is where advisers can step in, helping Kiwis secure their ability to earn and save money, without roadblocks along the way.
Lockdowns inevitably put pressure on the public healthcare system due to cancelled surgeries, and with COVID-19 cases rising across the country, more delays are likely on the cards.
Once again, this is another area where having cover - health insurance in particular - will be crucial in 2022. Getting faster access to treatment means experiencing a better quality of life sooner, with less stress about finances and taking time off work. And let's not forget, a healthy workforce is a healthy economy.
Inflation and cost of living
Unsurprisingly, inflation was one of the key themes identified by Bagrie for 2022. I've been reading a lot of commentary around it of late, and I feel that the explanation that Bagrie provided was one of the most comprehensive so far. If you haven't already, I welcome you to watch this compelling session at financialadvice.nz/bring-in-the-experts-webinar-series/
In short, COVID-related temporary price pressures are only a part of the story: inflationary risks may be more persistent than initially anticipated. This is because many traditional inflation 'suppressants' are starting to reverse or slow.
Take globalisation, for example: rather than outsourcing production to lower-cost regions overseas, some economists expect countries to build more manufacturing capability locally. This could in turn translate into shifting labour market dynamics, with higher wages, higher production costs, and therefore – more inflation.
Add to the mix climate change costs, demographic shifts, and most importantly a fundamental mismatch between (high) demand and (low) supply – and we might be looking at a 'new normal' inflation rate of 3% per year, according to Bagrie, as opposed to pre-COVID levels of 1%-to-2% annually.
Periods of inflation always have ripple effects on the economy, including rising cost of living. Last year, for example, New Zealand cost of living increased by nearly 5% but incomes – excluding promotions – only rose by 2%.
As insurance advisers know, this is already creating vulnerabilities, especially among those who haven't gained from rising house prices. The power of quality advice is the ability to identify vulnerabilities and help clients mitigate them with appropriate tools. I think we'll see more and more of this in the coming future.
Earlier this month, the OECD signalled risks to the New Zealand's economic recovery, including a slowdown in the Chinese economy, a housing crash, and continued closed borders.
With the new 'Reconnect New Zealand' plan, we're now making progress on at least one of the three. After two years of substantial self-isolation from the rest of the world, this may give some respite to the tourism sector and all industries experiencing skills shortages.
Now, the questions are: How will the unemployment rate, now lower than ever, respond to this? How will wages and house prices react, just to name a few key factors?
Again, it's another piece of the jigsaw puzzle that is the New Zealand economy right now, and much will depend on the Government's immigration policies going forward. The gradual re-opening aims to fix an anomaly that influenced economic trends on many levels. But it's a changed world now, and it may not respond to substantial changes the way we expect it.
Here to help
As expected, 2022 will be another intense year for New Zealand households. There are a lot of moving gears involved, some of which are spinning faster than usual.
That's why quality financial advice is more important than ever. And at Financial Advice NZ, we're here to provide financial advisers with the tools they need to do their job at the highest level possible and build a better financial future for New Zealand.
Visit financialadvice.nz to learn more about our adviser support and resources.