Examining customer vulnerability in insurance | Insurance Business New Zealand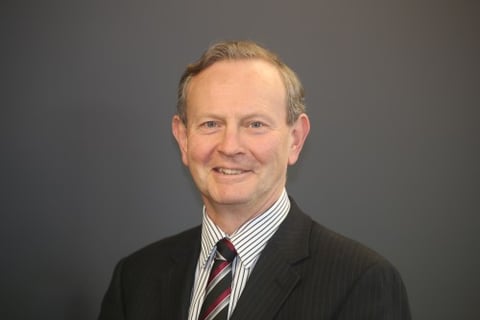 Ten years ago, the most devastating earthquake in New Zealand's history struck Christchurch at lunchtime on February 22.
Much has been written about the series of earthquakes that preceded and followed this event. Many lessons have been learned and the country is better prepared for the next big one as a result.
The city's resilience and the massive reconstruction that has occurred on the back of $35 billion of public and private insurance funds signal a strong future. Christchurch residents are living and working in buildings that are safer than ever. From an insurance perspective, the agreement between private insurers and EQC to manage and settle claims as the EQC's agents address the many issues that arose then that made the process of settling insurance claims longer and more complex than necessary.
When the very worst happens, the human tragedy must always be our top priority. Widespread events create vulnerability and exacerbate existing vulnerabilities in the community.
In Christchurch, insurers led the way to establish the Residential Advisory Services (RAS) to support people to navigate through the claims process. At no cost to the public, legal, and technical advice was made available.
ICNZ worked with the Earthquake Support Co-ordinators, comprising public sector welfare agencies and NGOs, dealing with the array of non-insurance issues. Insurers also hired social workers and those from the community with specialist skills to help resolve some of the more challenging claims created by psycho-social issues or arising from the complexity of settling multi-unit buildings on cross-leases.
ICNZ's Fair Insurance Code was amended to impose timeframes for acknowledging and settling claims and addressing complaints. The prioritisation of vulnerable customers was made explicit and we worked with the Human Rights Commission which produced guidelines for dealing with vulnerable people.
Vulnerability takes many forms. It may arise because of age, financial or family circumstances, physical and mental health issues, or due to the nature of accommodation or due to language difficulties, or due to digital deprivation. It could be a combination of all or some of these types of issues.
Today, COVID-19 has created a catastrophe on a global scale. While relatively unscathed from the virus, it has created financial vulnerability. Insurers responded quickly with ICNZ members agreeing to a set of principles to support customers, brokers and suppliers from the outset.
While crises heighten the need to support the vulnerable, a consumer-centric approach is required all the time. This can come in many guises.
We need to be attuned to customer needs and ensure that our products and services meet them. That is an obligation across the distribution chain.
The language we use needs to be understood, so placing a priority on plain English and other language needs is an ongoing challenge.
We need to proactively reach out to hear the consumer's voice and understand how we might be able to address their concerns. The regulators too, have a constant focus on how conduct and culture are affecting customer outcomes.
Our business is risk, but consumers have limited understanding of risk. So, how we communicate our changing understanding of risk and its implications become more important. This will become more important with emerging climate risks, as cities aggregate risk.
Yet, despite this focus, decisions are still being made that will create more vulnerable customers in the future. For instance, in the rush to meet the housing pressures in Auckland, an increasing number of homes sharing common foundations, walls and foundations are being marketed as fee simple without the need to meet body corporate fees.
No thought has gone into how those homeowners will manage better post-disaster than the owners in multi-unit buildings in Christchurch a decade ago. And consents are still being granted for properties in flood prone areas and close to the high tide mark today. Building a resilient future means avoiding making people vulnerable and is a broader obligation for society.