Overcoming barriers to full FAP licensing | Insurance Business New Zealand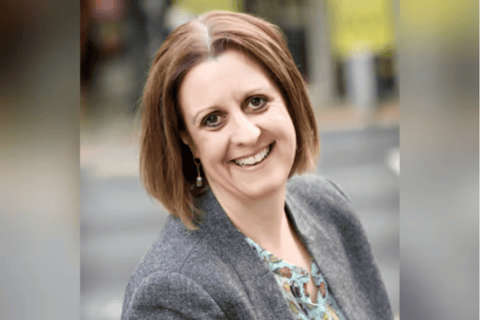 With the cut-off date of March 2023 fast approaching, if you haven't already, now is a great time to work on (and submit) your full FAP licence application, to meet the recommended target of applying for your license of September 30, 2022.
On this note, earlier this month, the Financial Markets Authority expressed some legitimate concerns around the number of advisory firms that have applied to date: 900 out of the 1,800 operating under the transitional regime.
While that number has likely grown since then, I'm sure there's still a bit more work to do. And that's why, as part of our 'Bring in the Experts' webinar series, we recently hosted an expert panel from the FMA, to share top tips on overcoming barriers to obtaining your full FAP licence.
Once again, it was a compelling session that I encourage everyone to watch: you can find a recording in the Member Area of financialadvice.nz. And here are some key takeaways for everyone.
New guidance is available
Our team at Financial Advice NZ ha bseen working closely with the regulator to provide feedback on the common challenges that our members have been experiencing, when applying for their full FAP licence. The result of these and other conversations that the FMA has had with others in the industry is a new eight-step action plan, which sets out the key steps needed to apply for Class 1 or Class 2 FAP licences.
As the latest in a large array of handy resources available on the FMA's website as well as financialadvice.nz, this checklist is designed to be a one-stop-shop for all applicants' needs, with direct links to related resources and tools.
Hopefully, this format will help many adviser businesses navigate the application process with more confidence. FMA's John Botica, Anita Frazer and Chris Revell talked us through the detail of the eight steps and shared some helpful insights, so if you're looking at getting this done in the next few weeks, read on.
Lock in some time (just for this)
We know how busy advisers are running their businesses and taking care of their clients' needs – and that's why it's important to ensure that the application process doesn't get in the way of it.
Feedback from those who have successfully applied tells us that many overcame this hurdle by locking away some time, on a daily or weekly basis, specifically for this task. It's a good idea to 'silence' all possible distractions during these sessions – be that your work email or phone. The more you can focus, the faster and less daunting this process will likely be for you.
Make sure you start
The new FMA's guidance is a timely reminder of the importance of applying for your full FAP licence by the target date of September 30. As the regulator pointed out during our webinar session, this will allow FAP applicants to avoid bottlenecks and have your application processed on time – something that the FMA can't guarantee for applications submitted after the target date.
So, if you'd like to ensure a smooth transition and avoid disruption to your services, the important thing is to start, and to start now.
But what if you don't know where to start? This is one of the common barriers for adviser businesses that are yet to apply. Once again, the eight-step action plan should help, by giving you a comprehensive and simple overview of the whole process. Sometimes, a different perspective is what you need to turn the corner.
Think about the future of your business
The first key step, even before getting the basic admin done, is to decide which licence class you want to apply for. This choice will determine the types of questions you'll be asked in the application process.
If you're not quite sure, there are resources available on the FMA website to help you understand how different licence classes compare. Make sure you have a thorough read and, most importantly, think about your current and future plans. For example, if you run a single-adviser business but plan to get more advisers on board at some point in the future, a Class 2 licence may suit you best. Keep in mind that, if you apply for Class 1 now and then want to move to Class 2, you'll need to file a completely new application and pay another fee.
That's not to say that you necessarily need to apply for Class 2 – just if you have growth plans in the pipeline.
You probably know more than you think
It's your business – you're the one who knows best about it, and the application questions will be just about that. And once you've started, you may find that you know a lot more than you thought.
Many adviser businesses told us that, once they've started, they soon realised that the application process was less daunting than they had anticipated. Of course, you can't know how this will work for you until you get started: it's all about taking those first few steps and getting into a rhythm. And the great thing about the whole process is that it's designed to be as user-friendly and flexible as possible.
You can download all the questions relevant to your licence class via the FMA's website and go through them, noting down any gaps that might need bridging. What's more, you don't need to complete your application in one go: you can complete as much as you can, then save a draft and come back later, when you have all the information you need.
Seek help whenever you need it
Be that from the regulator or our team at Financial Advice NZ, there's help available. This is another reason to apply now while the regulator is not processing a huge number of applications, as they'll likely have more time to respond to your queries than later in the year.
Remember there are self-assessment tools on the FMA's website that provide relevant information. Also, it may help to talk with some colleagues and hear about their first-hand experience, or get a 'fresh pair' of eyes on your application. And of course, it can be a good idea to seek assistance from a compliance company: just make sure that what you're submitting is relevant to your business.
Always in your corner
At Financial Advice NZ, we're here to provide financial advisers with the tools they need to tick off compliance and ensure a smooth transition.
Visit financialadvice.nz to learn more about our adviser support and full licensing resources.