We took a closer look at advisers' well-being… | Insurance Business New Zealand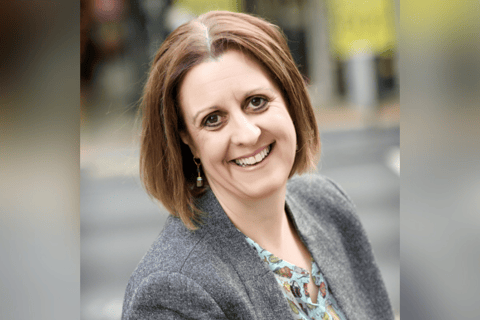 What does well-being mean to advisers? And what can we all do better to cultivate it? These are the core questions that insurer AIA set out to answer in its latest NZ Adviser Well-being research.
So, last month we had AIA's Sam Tremethick and Laura Holyoake talk us through their findings, as part of our 'Bring in the Experts' webinar series. It's been a great opportunity to take a closer look at how advisers feel, their struggles and coping mechanisms, and importantly, the factors that positively influence advisers' physical and mental health.
Below are some key takeaways from the session, but if you're looking for a refreshing perspective and new motivation, I welcome you to watch the recording at financialadvice.nz. You'll hear about plenty of great practical steps that everyone can take to de-stress, improve their work-life balance, and achieve success in life and in business.
How advisers are feeling
The research unearthed a wealth of interesting findings and sobering statistics, some of which really stood out for me, for example:
41% of advisers have a moderate to high mental health risk;
Over 50% have high work overload, and often feel burned out or stress;
44% believe work stress impacts on their sleep;
43% use alcohol to ease work stress;
25% are considering leaving the job due to stress.
These findings give us a measure of the extent of work-related stress in our industry. Even if we appear to fare better than our Australian counterparts, there's still a significant margin for improvement, and acknowledging the issue is often a great place to start.
Where does stress come from?
Another key thing to note here is that 61% of advisers surveyed said that their stress derived from changing regulation and increasing compliance. As Sam pointed out, and I agree, our industry can acknowledge this while still supporting the purpose of new regulation, which is to improve the professionalism of our sector.
In other words, it's important not to avoid change, but to focus on how our industry can support all advisers in managing change. And it's something that, here at Financial Advice NZ, we'll continue to invest in and work on – be that through webinars, workpapers, or networking events. Because we believe that, managed right, change is an opportunity.
Another interesting finding from the research is that advisers are spending only 10% of their time doing what's important to them and enjoy the most – which is giving financial advice. By comparison, 38% of their time on average was spent on admin tasks: that's over one-third of a workday that could be freed up, perhaps by hiring admin staff or outsourcing. Is that something you would consider?
The importance of purpose and client engagement
Besides the more sobering statistics, there were some positives to take out as well. Most advisers rated their interest and enjoyment in the role as 8 out of 10, and only 10% said they weren't happy in their job. Plus, as many as 67% reported having a good work-life balance.
Among those advisers who fared better emotionally, physically and mentally, some common traits were identified. Understanding their purpose – why they believe passionately in financial advice and its role in supporting Kiwis – turned out to be one of the biggest differentiators between those who were doing OK and those who were thriving.
Advisers who had a clear value proposition and understanding of their 'why', also had more highly engaged clients and scored better across the board, including work-life balance, overall well-being, and mental health. Conversely, those who assessed their clients' engagement as low were more likely to feel stressed out and overloaded at work.
These findings highlight just how mutually beneficial the client-adviser relationship is. We often talk about the tangible and intangible benefits of advice for clients (including improved mental well-being and reduced stress levels), but we rarely talk about what the adviser gets from this exchange. Now, research confirms that, when quality advice turns into client engagement, everyone benefits from the relationship. It's not just good for the business – it's good for the soul.
Mindfulness and regular exercise
During our webinar, Laura Holyoake talked about some tools that advisers can use to be the 'best versions of themselves', both mentally and physically.
Once again, I encourage everyone to watch the session as Laura introduced a number of great tips and statistics. The underlying message is a reminder of how important it is for advisers to actively look after themselves.
The survey found that, while more than 55% of advisers exercise on a regular basis, 43% rarely or never work out. And when it comes to meditation and deep reflection, only 25% take some time to check in with themselves, compared to 75% who never or rarely do so.
Whatever your recovery strategy is, having one is essential. Laura suggested jotting down what well-being means to you, what makes you happy and gives you energy, and thinking about how you can incorporate more of that into your work and personal life. I have a note on my desk that says – Move well, Eat well, Think well and Plan well as a reminder to myself every day.
Taking more breaks during the day, exercising, reducing your coffee and alcohol intake – these are all positive steps towards your holistic wellness. And creating opportunities for social connections, taking a daily cold shower, and managing your energy rather than your time, can all be ways to improve your mental well-being.
We're all in this together
A couple of other recommendations that the research raised were to seek help and industry support, and find a good mentor. Frank conversations with someone in the industry, in the same business or as part of the personal inner circle can often be eye-opening and give you a fresh perspective on things.
Once again, we couldn't agree more. Be that Financial Advice NZ, a FAP, or product providers, there are initiatives in place to support advisers in their role.
Can we do more collectively to support each other, as an industry? I believe so. And to me, that also means providing advisers with the tools to build their own personal resilience. As always, the key thing is to start, acknowledge where you are and take steps to address it. Then, make sure you raise your hand: we're here to help.
Visit financialadvice.nz to learn more about our adviser support and resources.