Spotlight on… Building resilience | Insurance Business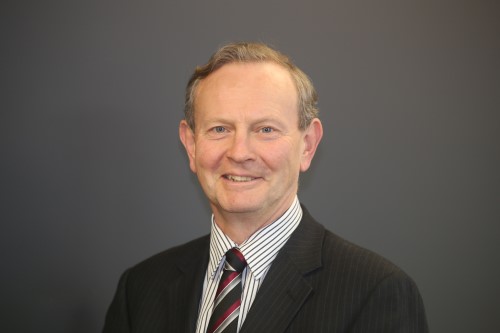 The Government is planning an overhaul of New Zealand's building system. This is welcomed. It will cover building products, methods, occupational regulation and penalties. It also proposes a building warranty system for residential new builds.
All these issues are central to general insurers' interests. We have long known and lobbied for action in this area, including on systemic non-compliance with passive fire protection regulations and a failure to comply with guidelines on the installation of non-structural seismic restraints. Failure of these systems costs lives, causes significant insurance losses, and, of course, increases risk leading to the obvious insurance response.
Moves to reduce building risk must go wider. Earthquake is the biggest natural hazard in New Zealand as the past several years have shown. Currently, commercial property, which increasingly houses apartment dwellers in denser housing arrangements, focuses us on a building standard that is a measure of life risk.
However, the Kaikōura earthquake saw several buildings built in recent years that well exceeded the current NBS life-risk standards become total losses. Latent damage from that event is still being identified. This has helped influence insurers' appetite for commercial property risk in Wellington.
In turn, this has led some body corporates in the capital not to take out earthquake cover for commercial property and there have been various calls for intervention in the market.
The only sustainable, long-term response to these issues is to build greater resilience and reduce risks. The way that can be achieved is to introduce resilience standards that reflect the ability of a building to remain functional after an event, thus demonstrating its insurability. This review is the opportunity to do something about this.
The systemic problems with non-structural aspects of construction must be addressed by an effective policing and monitoring regime. Currently, new commercial builds are signed off by structural engineers, but the non-structural components get a cursory look in certainly during the life of the building refits, and renovations can result in compliant systems being damaged.
We can only achieve good outcomes for buildings if we have construction occupations regulated so high standards of workmanship are second nature. At present, anyone in New Zealand can install passive fire protection without any training.
So, better regulation controlling building products and standards as well as occupational qualifications are needed. All these come prior to and are essential for another proposal the Government is looking to work - a 10-year building warranty for residential builds.
The proposal is for an opt-out scheme. This approach was taken when KiwiSaver was established as it rests on the assumption that most people don't take the trouble to opt out. The thinking is that this will lead to a sufficiently large pool being established early to provide downward pressure on premiums.
Building warranty is very different to a savings scheme. It is a notoriously challenging area of liability insurance and has proved problematic in many jurisdictions offshore. Only a very small number of providers are active in the New Zealand market, so diversifying provider risk could be an issue.
It will also take a few years before insurers will have sufficient confidence in changes to the building system to consider entering the warranty market.
Insurers will want to see non-compliance dealt with firmly and an ability to subrogate losses to negligent parties who ideally are insured. The issue of "phoenix builders", who seek to avoid their liabilities through bankruptcy, must be addressed and that escape route cut off.
If these things are in place, then the warranty market will be more attractive to insurers. Only by making the market attractive will there be sufficient capital to support a scheme that offers good value for customers.