Supporting New Zealanders – now and into the future | Insurance Business New Zealand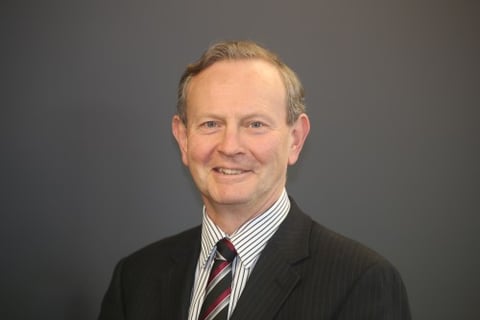 Everyone is contributing to fight COVID-19 and no more so than the frontline heroes in the health sector and those staffing our supermarkets.
In the background, insurers are quietly doing their bit too as an essential service – and have been continuously open for business throughout the Level 4 restrictions. In March, ICNZ's members pledged to uphold 10 principles that put customers, their brokers and suppliers facing genuine financial hardship at the heart of their COVID-19 response.
Support measures vary from insurer to insurer. What works for one customer is not necessarily a fit for another. We have seen a range of support offered including deferral of premium payments, changes to terms resulting in different premium levels, changes to excesses and some rebates of premiums. Members have also exercised flexibility by extending cover where, due to the lockdown, Warrants of Fitness and vehicle registrations have lapsed or where worksites have become vacant or relocated.
Apart from motor vehicles where fewer vehicles on the road will lead to fewer collisions, insurance risks have not reduced. With everyone at home, fire risks arguably increase with kitchens, the source of half the fires, being used throughout the day. Overloaded electrical circuits and electrical equipment malfunction are other sources of fire, with usage increased with many businesses working from home.
Catastrophic risks from floods and earthquakes are still in play. In early April, Wellington's South Coast flooded due to a high-tide surge - delivering with it a poignant reminder that unexpected events can happen. And while it is fair to say the risk of contents theft has dropped, the risk to contents damage has gone up just as it has for house cover.
Even with motor vehicles, though collision risks are lower, other risks remain. Last November, motor vehicle claims from a hailstorm that hit Timaru cost the tick end of $100 million. Vehicles still get stolen or damaged maliciously on the street.
That's not to say that claims for motor have not reduced significantly over the lockdown. Insurers have already moved to respond to this for their customers in a way that is appropriate for them.
For the benefit of brokers and their end customers, credit terms have been extended and we have worked with Fire and Emergency New Zealand to have penalty payments deferred to mirror these initiatives.
Suppliers have seen prompt payments made typically between five and 15 days instead of the standard 20th of the following month.
In short, our members moved early, ensured they were fully open for business and acted to keep New Zealanders and their assets protected by easing the financial pressures they faced.
This has been done at a time when insurers themselves have come under financial pressure. Investment income has taken a hammering as equities have fallen and we have moved into record low interest rates. Plummeting economic activity has washed away house and car sales, and essentially new business. At the same time, some businesses have failed and there is the prospect of more to come.
Each insurer has its own circumstances to manage while supporting others. Insurers appropriately must achieve much higher levels of solvency than other businesses so they can meet their commitments to policyholders. There is therefore a careful balancing act between assisting those in genuine financial hardship now while ensuring long-term sustainability and obligations to all New Zealanders. Insurance still needs to be there should the worst happen – which it has done several times in recent years.
Looking ahead, it will be critical for insurance to be there to support the economy as it cranks up. New infrastructure will be one of the key leaders of the economic recovery, but the risks that come with new construction will be heavily dependent on insurance to support it. It will be important during this next phase that Government and regulators acknowledge that role and avoid imposing unnecessary impediments to fulfil it.