The Budget and the economy: what's next for New Zealand? | Insurance Business New Zealand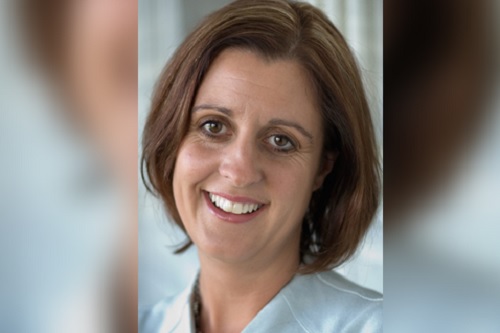 Born in the shadow of COVID-19, New Zealand's Budget 2021 has been presented by the Government as a 'recovery budget', and some projected numbers are indeed quite encouraging.
The Budget did not have a significant focus on businesses or economic growth; it did however have a strong focus on those obtaining government assistance and the property sector.
Knowing there was a lot to unpack, we asked independent economist Tony Alexander to provide our adviser members with an overview of the measures the Government is taking, as well as some scenarios for our economic rebound.
You can watch the full webinar at financialadvice.nz/bring-in-the-experts-webinar-series/.
One key takeaway from the session was that economic projections are never static, and in this ever-evolving climate, with so many factors shifting and competing with one another, we'll all, of course, need to keep an eye on how the current trends unfold.
Growth projections are 'fairly good'
Overall, the economy appears to have handled the impact of COVID-19 better than expected. Alexander noted that growth estimates are fairly good, which is bolstered in part by the favourable predicted performance of our trading partners, particularly China, the United States, the United Kingdom, and, of course, our Australian neighbours.
Consumer confidence is also high. According to Alexander's recent surveys, spending intentions are on the rise, with more and more New Zealanders planning to spend more on things like domestic travel, home renovations, furniture, and motor vehicles.
As house prices have surged, homeowners are feeling wealthier, and are therefore spending more. Plus, in keeping with global trends, New Zealand households have amassed an extra $10 million in their bank accounts during COVID-19 – a financial buffer that may support increased consumer spending in the coming months.
Business spending intentions are also strong, with more businesses looking at investing in machinery. And, according to Alexander, many businesses may be forced to invest in labour-saving technology, to compensate for the current labour shortage. On this note, a word of advice from Alexander: whenever helping business clients plan for the future, advisers need to keep in mind that clients' constraints will be less and less about attracting more customers, and more and more about finding resources and workers to keep going.
What's happening in the labour market
Another positive: job security is strong. The labour market has recovered faster than expected, with the unemployment rate sitting at 4.7% in the March 2021 quarter (slightly higher than the 4.1% recorded in December 2019).
On the other hand, businesses in a number of industries – including hospitality and the primary sector, to name just a couple of examples – are already finding it difficult to source the labour that they need, and Alexander predicts this will become increasingly difficult in the future.
There are a few different factors at work here. Closed borders, coupled with the announced immigration reset, are among them. The Government is looking at tightening visa requirements for lower-skilled migrant workers, which Alexander believes will restrict labour availability even further.
Another factor worth watching closely is the impact of returning Kiwis. Projections vary widely, but Alexander cautioned that the actual figures may not be as high as previously assumed. Due to strong vaccination rates, countries like Australia, the UK and the US, where most Kiwi expats live, are swiftly recovering ground. They also offer higher wages than New Zealand, and with their labour markets restarting, Kiwi expats may decide to stay for the time being.
In addition to that, Australia remains attractive to Kiwis, which may result in fewer Kiwis returning, but also in more New Zealanders relocating there.
Will the wave of returning New Zealanders eventuate? It's too early to tell. But in the meantime, it has already made an impact – on the housing market.
I think we also have to watch for a mass exodus of those young Kiwis who were going to do their OE and could not travel. We could see an explosion of those leaving the country once they have received their vaccinations.
What's next for property?
Returning Kiwis have indirectly contributed to the property price surge before even setting foot back in New Zealand, according to Alexander. The assumption that thousands of New Zealand expats will return may have exacerbated the 'fear of missing out' that has been a consistent topic in the media.
Once again, Alexander warned that real numbers may not reach the predicted levels, which may see fade one of the drivers that pushed house prices to record highs in the past year.
Of course, there are other variables at play, such as:
The bright-line test extension which, along with the decision to eliminate interest tax deductions investors can currently claim on properties, may influence whether they enter or stay in the market – particularly mum and dad property investors.
Interest rate trends, which are now forecast to increase soon (although probably not even close to GFC levels).
The extent of house building, with the number of new dwelling consents indicating a strong house building period for the next three to five years. Not only may this help close the housing shortage gap relatively quickly in some areas, but it could also help strengthen the construction sector (which in turn would support the economy).
Let's keep watching this space
In a nutshell, Kiwis can rely on a fairly resilient economy, but now is not the time to rest on our laurels. Recent events have exacerbated long-standing issues, while new ones are forming on the horizon. And it's in this ever-changing scenario that making informed financial decisions becomes all-the-more crucial.
As always, New Zealand financial advisers are on hand to assist, acting as sounding boards for clients' questions, or as I said in the past, sense-makers in a complicated world.