Trust in insurance | Insurance Business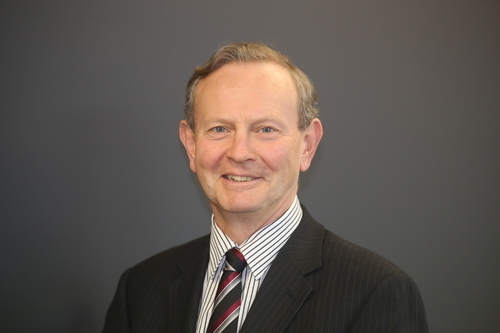 Government, regulators, and most of all our sector want customers to trust insurance.
We have a perception problem. Some customers do not see the value for what they pay because most people do not make a claim.
Customer expectations do not always match what the insurer offers. For example, not realising gradual wear and tear is not a sudden and unforeseen event. There is the myth that insurers swerve paying claims at odds with the facts. And we also have a complex product and have jargon that bamboozles.
Matching this to the fact that financial literacy is generally low presents a fundamental problem.
Building financial capability is not straightforward either. Attitudes and behaviours are as much a challenge as anything. Research shows people have strong views on what insurance covers them for and little interest in having more information given to them.
Oversimplifying can widen gaps in understanding and expectations. Nor can you magically regulate knowledge.
Of course, that is no excuse for us not to rise to the challenge. Communicating in plain English is critical and a requirement of the Fair Insurance Code.
ICNZ and its members have long supported programmes to building understanding of risk and insurance in schools and among vulnerable communities.
We conduct social media campaigns with videos to explain the typical misunderstandings consumers have with insurance. Insurers went the extra mile to support the financially vulnerable and assess customer needs arising from COVID-19.
ICNZ has established a best practice group with its members to share approaches to dealing with vulnerability. We worked with the Human Rights Commission to establish vulnerability guidelines for the sector which we reference in our Code.
We are also in the throes of setting up a consumer reference panel, so we can inform our members of issues.
Insurers do not try to dodge paying claims via the fine print. All valid claims are paid. Less than 10% of all claims are not paid because either the claim is for an exclusion, the claim is withdrawn because the amount is below the excess or because the claimant does not want to lose a no-claims bonus or because of fraud.
Very, very few claims are declined for non-disclosure of material information by the insured. Since 2015, ICNZ members have been required to respond reasonably to non-disclosure, so the response to trivial or careless non-disclosure is not disproportionate. We also set clear timeframes for settling claims and complaints in the Code.
All this because our Code sets the bar higher than statutory minima.
There is also a requirement of our members to comply with the Code and pro-actively report breaches that could bring the reputation of the sector into disrepute. Sanctions are available for breaching our rules.
In 2019, of 1.17 million claims, there were 6,500 complaints of which 283 were not resolved to the customers satisfaction and were referred to the external dispute resolution schemes. Of these, only 38 were upheld.
Advocating for consumer protection is good but beware of the unintended consequences of over-regulation and over-protection. As the pendulum swings to improve consumer outcomes, let us ensure the right questions are asked. Is the regulation proportional to the risk? What are the cost-benefits? How will the intervention affect the behaviour of the insured? Do research to test how consumers will respond.
Elsewhere, increasing the amounts of information to be disclosed to consumers has made them less inclined to read and greater misunderstanding. Over-simplification, such as a singular focus on price and not the terms of cover, has widened the understanding gap.
No single initiative will transform trust in insurance. It is working on many fronts consistently all the time, but communicating better with customers and making insurance easier to understand are near the top of the list to do.