Examining the future of insurance in a post COVID-19 world | Insurance Business New Zealand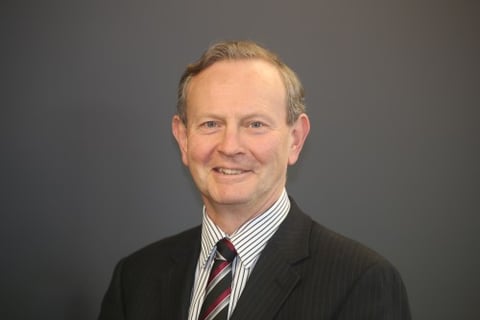 This column is indebted to views expressed by panellists Geoff Summerhayes (APRA executive member), Huw Evans (director-general of the Association of British Insurers) and Professor Ilan Noy, chair of the Economics of Disasters and Climate Change at Victoria University of Wellington at an ICNZ webinar. Collectively, key lessons from this were:
Use the COVID-19 impact to change how we think about and respond to all low frequency, high impact systemic events which may be uninsurable given the scale of economic loss. It may be another pandemic or equally it could be a cyber, terrorist, solar storm, biosecurity or climate events. This is a task for Governments, regulators, insurers, as well as businesses and consumers.

Recognise the focus must turn to society's resilience. Systemic risks like these cannot be diversified, are hugely difficult to model and therefore will see insurance play a much more limited role than sovereign States.

Deepen the relationship between Government, regulators and the financial sector to support health and economic resilience by sending the right incentives for consumers and businesses to be more resilient.

This leads to the need to provide clarity and certainty about what insurance does cover and what it does not.

Dusting off existing risk management tools from the shelf may provide more insights about what may not work for systemic risks than what may, and remember they were designed for specific events, not systemic risks.

If insurance has a bigger role to play, then that will need to involve some form of public-private partnership (PPP). But if that is considered then clearly define the problem being solved, what role the Government plays, what type of insurance could be offered and how to ensure there is sufficient demand to buy the product and incentivise customers to be resilient.

Be very cautious about PPPs. It is seldom an equal relationship - Sovereign State's dictate the terms and more so when their liabilities are large. However, insurers can play a critical role as they have the direct customer relationship. States have the capacity to respond but want to be able to share systemic risks. Specialist schemes can provide pools to partly meet costs and nudge people to take on greater responsibility.

Be careful not to miss the ability to shape a shift in mindset so society can become more resilient to non-insurable risks.

Sovereign indebtedness could suggest private capital should be considered a source to meet future systemic costs, but this needs very careful thought given the correlation of risks to widespread economic loss – we don't want to create another financial crisis alongside a pandemic.

Be acutely aware of second and third order effects flowing from the contagion effect of rare, systemic events.

With the high likelihood of a second wave of COVID-19 infections globally, the crisis is far from over. Other pandemics and rare, high impact systemic risks are inevitable. Geoff Summerhayes summed that up well by quoting Mark Twain who said history doesn't repeat itself, but it rhymes. The next event will sound the same, but it will be different.
There is unique opportunity for governments and insurers worldwide to partner with consumers and businesses to better manage these risks.