EQC reveals "promising" research for New Zealand homes | Insurance Business New Zealand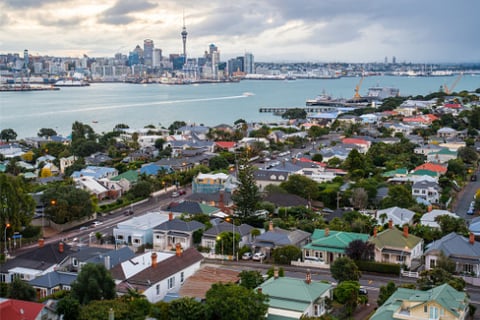 The Earthquake Commission (EQC) and BRANZ have received some "promising test results" in their research into structural insulated panels (SIPs), which the EQC said can "significantly speed up construction," and have already been used overseas for several decades to build fast, high quality and weather-resistant housing.
SIPs are prefabricated sandwich panels which can be used as walls, roofs and floors, and which are made offsite and can be quickly assembled once they reach the building site.
The USA and Canada are currently the biggest markets for SIPs, where they are known for being a 'high performance building system', and 'well designed and constructed SIPs' are accepted by the UK insurance industry as being of no higher risk compared to traditional materials.
However, the material is still relatively new to New Zealand, and has not yet been tested against its climate, or against the types of natural events that it experiences most frequently.
As the Crown entity responsible for insuring New Zealand homes against natural disasters, EQC research manager Natalie Balfour said it was important for the EQC to ensure that these new materials will be highly resilient in New Zealand's unique climate and environment - something its research with BRANZ hopes to achieve.
Read more: EQC to take on a greater amount of catastrophe risk
"EQC is supporting the seismic work stream of this research because it aligns with our mission to build stronger homes on better land - not only to protect lives, but also to reduce the impact on those homes following earthquakes, fires and weather events," Balfour said.
"The SIPs project with BRANZ is one of our many collaborations with researchers, and we want to make sure that we support any new innovations that can help speed up building for New Zealand's housing market, and also meet the challenges of the New Zealand environment."
The research involves exposing SIPs to a range of conditions, and assessing their strength and durability over time.
Initial findings from the testing showed that SIPs had enough ductility, strength and stiffness to be able to resist the required earthquake loads as set out by the New Zealand Building Code. According to BRANZ, the damage also appeared to be far less than is usually seen in a more "conventional" building system.
Anna Walsh, materials scientist at BRANZ said that the material brings many benefits in the energy efficiency space, but given that it has not yet been widely used in New Zealand, the primary goal is to find out how it holds up in seismic activity, and in the event of a fire.
"SIPs offer a potential solution to New Zealand's housing crisis by providing energy efficient and highly prefabricated buildings," Walsh said.
Read more: NZ's big natural disaster questions get $1 million EQC research funding
"This research is being funded by BRANZ and the EQC, and it is looking at how they can perform in New Zealand under our climate, and in the case of an earthquake or a fire. The aim of the project is to give the building industry a better understanding of how SIPs perform."
"We also want to understand how SIPs perform long-term under New Zealand's climate, so we've taken small sections of SIPs panels and exposed them to different temperature and humidity conditions, and we've also look at how ageing impacts their seismic performance," she explained.
"The results so far have shown that SIPs retain a high level of strength after ageing, and don't seem to be significantly affected by the accelerated ageing process."
"The durability work stream isn't finished yet, and we'll be looking at how samples that have been aged outside in a simulated enclosure compared to the ones that have been aged in the lab," Walsh added. "We're also looking at the fire performance of the materials that make up different types of SIPs panels, as well as how a whole SIPs building might perform in a fire."
EQC research manager Natalie Balfour said that the ultimate aim is to speed up the consenting process, which can be lengthy in instances where 'non-conventional' building materials are being used, and also to make the research available to those who would benefit from it most.
"The next step of this project for EQC is to ensure that the information and the results get into the hands of the people who need them," Balfour said.
"This includes the construction industry, engineers, and all those who need to have confidence that the materials they're building with will keep New Zealanders safe."