How to protect yourself online while working from home | Insurance Business New Zealand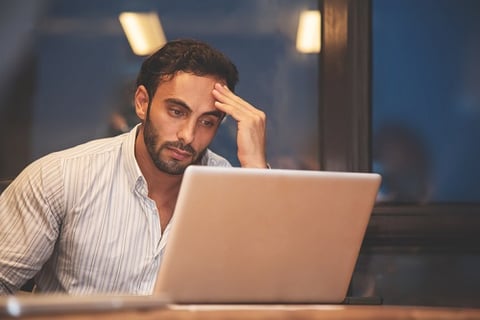 With the vast majority of businesses working from home, New Zealand's cyber risks have increased sharply - but according to specialist insurer Delta Insurance, there are a few simple things that every household can do to protect themselves against hackers and scammers.
Delta's managing director Ian Pollard says that phishing and dodgy payment requests have become more prevalent over recent weeks, and workers need to be extra vigilant about sorting through legitimate versus dodgy emails while working from home. He also says it pays to ensure that you have at least the same level of online protection that you would have in the workplace.
"You have to ensure that you maintain a greater level of vigilance, rather than relaxing in that home setting," Pollard said.
"Your home Wi-Fi needs to be as secure as your company Wi-Fi, and it's even more important to protect things like passwords and login credentials, and use things like password protectors and different passwords for different websites."
"One critical thing that we've seen in pretty much all of our cyber claims is having multi-factor authentication in place," he explained.
"Many websites now all have the ability for you to do that, and that's seen as a very strong layer of protection.
"Be even more suspicious about links and attachments during this time. I've personally seen the number of emails that I've deleted or sent to my junk folder increase over the past few weeks, so if it doesn't look right, don't open it. Be really suspicious about payment requests or emails from unknown sources, even to the point where you're being over-cautious."
Pollard says that having a business continuity plan in place can be a huge help when transitioning to a work-from-home environment. Delta customers have access to various BCP tools and planning support, and Pollard encouraged everyone with a policy to look into this.
He also urged those working from home to keep their antivirus software up to date, and to sign up for CERT updates from the government to keep track of the country's cyber risk.
"The lines between the workplace and the home are starting to blur more than ever, and an increased number of people will be working from home for a short to medium term," Pollard concluded.
"You should ensure that your cyber insurance policies and cyber risks are catering for things like household and individual risks, and ensure that your household environment is as robust as your work environment."