Generali becomes latest insurer to reject coal | Insurance Business New Zealand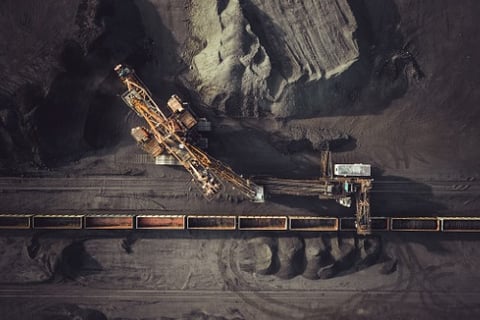 European insurance giant Generali has become the seventh major firm to stop insuring the construction of new coal plants and mines and stop accepting coal companies as new clients.
Following strong pressure from NGOs, the Board of Generali adopted a new coal exit policy on November 09, joining the ranks of AXA, Allianz, Zurich, Swiss Re, Munich Re and SCOR in limiting insurance support for coal.
"Generali's move shows that coal is increasingly becoming uninsurable. The majority of global insurance companies with the expertise to lead in assessing and underwriting new power plants have now committed to end or limit insurance for new coal projects," said Lucie Pinson, European coordinator of the Unfriend Coal campaign.
"Recent climate disasters should remind industry laggards of the urgent need for action. The latest IPCC report makes clear that we have to act on an unprecedented scale to phase out coal if we are to meet the 1.5C global warming target and avoid dangerous climate change."
Generali's stance is stronger than some others in that it will turn away from new coal projects and new client companies. However, it for now doesn't exclude the coverage of existing coal projects like the policies of Allianz, AXA and Zurich have done. The Italian insurer's policy also contains another loophole, which allows them to insure the modernisation and retrofitting of coal power plants owned by existing clients.
Greenpeace and the Unfriend Coal campaign have welcomed the new Generali policy as a sign that coal is increasingly becoming uninsurable. Greenpeace Italy climate campaigner, Luca Iacoboni, said: "With its new coal exclusion policy Generali sent an important signal today: Coal is becoming uninsurable and should make room for the urgent energy transition towards 100% renewable energy.
"It's not just a matter of securing the survival of our planet, but of the insurance industry as well. Even Moody's Investor Service warned that climate change has a net negative credit impact on the (re)insurance industry. (Re)insurers like AIG, Chubb, Mapfre, Hannover Re-Talanx, Vienna Insurance Group and Uniqa, who are all still actively insuring coal, must get with the times, move away from the dirty fuel or face public scrutiny and economic losses."