Travel and insurance make comeback – what's changing? | Insurance Business New Zealand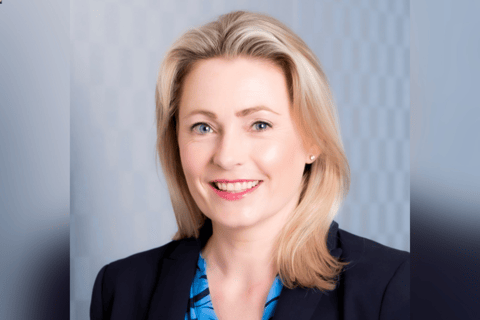 In an island nation that's been essentially locked up since early 2020, it's no surprise that 95% of New Zealanders are planning to travel both internationally and domestically over the next two years. The research findings released by Southern Cross Travel Insurance (SCTI), however, point to a level of caution, and here chief executive Jo McCauley (pictured) paints a picture of what the future of travel (and insurance) is starting to look like.
According to the SCTI-commissioned poll conducted by YouGov, 74% of travellers will now be more concerned about health and safety than they were prior to COVID-19, with nearly nine out of 10 respondents saying they will be taking a destination's pandemic response into account.
"Some of the key areas where we've seen caution arise is, first off, in the destinations," noted McCauley when she sat down with Insurance Business. "When New Zealanders are choosing where to go, they're really considering the COVID record of the country and how that country has managed COVID – either choosing not to go there because they perceive the country hasn't managed COVID very well, or to go there because they perceive the country has managed that very well.
"So, 88% of New Zealanders think that the destination's record of managing COVID is really going to affect their decision to travel to that destination. That's probably the key finding that we've seen. Accommodation has also come up as a consideration for customers."
In terms of accommodations, it has been found that New Zealand travellers are now less likely to consider staying at budget motels and bunkbeds-filled hostels, while 59% see free cancellation as one of the most important things to take note of.
"Not surprisingly," said the CEO, "the physical cleanliness of where Kiwis are choosing to stay is becoming increasingly important. So, 51% of those we surveyed said the evidence of COVID-safe practices in the accommodation they're choosing is actually really, really important to them. And, naturally, we're finding that travellers are less motivated to go to budget motels and hostels than they were before."
Read more: Southern Cross Travel Insurance boss looks back – and ahead – as business picks up
Aside from the combination of caution and enthusiasm being seen by SCTI, "real flexibility" has also become top of mind for travellers, with 83% of those who normally book organised activities while on trips will now be taking a different approach.
"What we were finding in the survey is a lot more Kiwis are waiting to get to a destination before they actually then go on to book activity in that destination," shared McCauley. "And a lot of that's due to some of the experiences they've had with cancellations occurring during the pandemic where they haven't been able to receive a refund.
"Similarly, travel providers are very aware of that, and so they've really thought quite hard and extended their flexibility around cancellation to meet the market. I think that's one of the changes that we'll be seeing in tourism. In terms of travel insurance specifically, we're seeing a couple of trends there, which we're hugely supportive of."
When it comes to coverage, 85% of the survey respondents believe insurance is a must-have when travelling overseas, while insurance for domestic travel is now getting more attention than it used to.
"Domestic travel insurance is an emerging category," the chief executive told Insurance Business. "The survey showed that 51% think domestic travel insurance is now a high priority, and that's up from 37% before the pandemic. We've had several lockdowns here in New Zealand, and they've happened across different parts of the country or impacted the whole country.
"I think what it has made New Zealanders aware of is that your holiday can be cancelled in New Zealand, and then you can incur costs for that. Sometimes those costs actually are comparable to, if not more than, the cost you would have incurred had you been traveling overseas."
To illustrate, McCauley said: "Kiwis are still paying $300, $400 a night for a hotel in New Zealand, and they're still paying potentially up to $2,000 for return flights in New Zealand. So, if you think about some of the costs on travel and accommodation for your holiday in New Zealand, often it's comparable to a holiday overseas. So, why would you not be considering travel insurance?"
Read more: Southern Cross Travel Insurance on its biggest hope for 2021
Meanwhile, what SCTI has also been seeing – not based on the poll but on its experience dealing with customers – is a more engaged clientele. Currently the business is actively growing its team, which McCauley said is "really buoyed by the revival of travel," to meet consumer demand.
"Our customers are engaging much more deeply with their travel insurance policy," highlighted the CEO. "There are a lot more hypothetical questions coming through, which shows to us that our customers are really starting to engage with their policy documents… We are seeing a significant uplift in calls, and we're finding that the average handling time is also increasing just because of the level of questioning that we're getting.
"While we are experiencing some challenges in terms of managing the demand from customers – because the uptick has been so significant over such a short amount of time – we do absolutely welcome our customers calling us to ask questions. In terms of what I'm talking to the team about at the moment, it's reminding them that while we are seeing a significant increase in contact from our customers and while we are incredibly busy, this is actually a fantastic problem to have."
McCauley added: "What we're experiencing now is, while it's taking longer for our customers to get through than we would like, they're incredibly sympathetic and kind (versus at the start of COVID when people were very confused and angry). I think that's because they're recognising that there's just been a considerable uplift in demand for travel – it's impacting their travel agent, it's impacting their airline, it's impacting us. So, huge thanks to our customers for being patient, but also huge thanks to our staff because they are the most resilient and committed bunch of people."
Last week, visitor visas from the Pacific Islands opened online, while New Zealand's borders will be fully open from 11:59pm on July 31. The highly anticipated full reopening is happening two months ahead of the government's previous plan.