Cover-More NZ boss: "Better days are now here" | Insurance Business New Zealand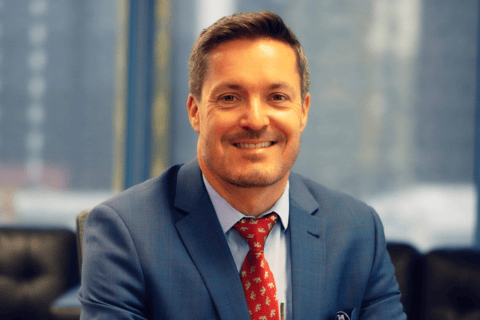 New Zealand's international border will fully open a couple of months earlier than previously planned, in a move that is eagerly welcomed by Zurich Insurance Group subsidiary Cover-More.
In her pre-Budget speech to Business New Zealand on Wednesday, Prime Minister Jacinda Ardern declared: "I can announce that New Zealand fully reopens to the world by July 31, completing our reconnecting work two months ahead of schedule. In a few days' time, on May 16, visitor visas from the Pacific Islands open online.
"From July 04, all work visa categories, including the new Accredited Employer Work Visa, will open for applications. A few weeks later, on July 31, student and visitor visas from the rest of the world will reopen. International education returns. Cruise ships will return too, with the maritime border reopening on July 31."
From 11:59pm on July 31, the NZ border will be open to all tourists and visa holders.
"Now that we have dates," the Prime Minister went on to state, "I understand that the next question naturally is whether all of our border settings, including pre-departure testing, will remain in place. As we begin the consultation on our variant plan, it's clear that monitoring at the border will continue to be important.
"But we will be able to change up the role that pre-departure testing has played. While we are still working through this transition, it's fair to say we are confident that pre-departure testing will be removed by the time we come to the final phase of our reopening in July."
Ardern added: "These announcements mean we have brought forward our complete reopening by two months, and we are giving enough time for our cruise ship industry to prepare for the next big season starting in October. I know this will be welcome news, and it's a phase we are ready for."
Among those embracing the latest development is travel insurance provider Cover-More, whose managing director in New Zealand was "elated" to hear about the pushed-up border reopening.
"Equally exciting," Will Ashcroft (pictured) told Insurance Business, "is pre-departure testing will be entirely removed across the board. These welcome changes lift the last vestiges of restrictions and the final handbrake on the full resumption of travel with confidence.
"After more than two years of travel restrictions and border closures, we all deserve a much-needed holiday, and this long-awaited news has breathed new life into the travel and tourism industry."
Read more: Leader navigates "most challenging period in travel insurance history"
The NZ boss, who has seen first-hand the "power of reconnection" when families and friends are able to reunite, added that his team is ecstatic about the imminent resurgence in travel.
He asserted: "The promise of travel is now a reality once again. The ability to move freely across the New Zealand border has arrived… We have been through some very tough and testing times, some very dark times, indeed, but that is surely behind us now.
"I am pleased that we have endured those times and emerged triumphant to stand with and by travellers as they reclaim their freedom and embark on fresh post-pandemic adventures across the world. It truly is a special and wonderful time to be part of the travel industry."
Ashcroft also took the opportunity to express his gratitude towards Cover-More's clientele who stayed on despite the blow dealt to the travel industry.
"I would like to thank all of our loyal and patient customers, partners, and employees for their ongoing patronage and support these past years," he said. "It has been phenomenal to see the support and encouragement across the entire sector, and there is good reason for us to bask in the sunshine. Better days are now here, and travel is a great way to celebrate and rejuvenate.
"For those who were hesitant or nervous about the hassles of getting tested or stuck in NZ or overseas, this policy change by the government means we can all travel with clarity, certainty, and confidence."
Meanwhile, tourism and hospitality businesses are temporarily exempted from paying the median wage to recruit migrants on an Accredited Employer Work Visa into most roles.
"Instead," noted the government, "a lower wage threshold of $25 per hour will be required until April 2023. This follows the recent $27 per hour border exception that was granted around certain snow season roles to help the sector prepare for winter tourists."