Southern Cross sees rise of "normal" travel insurance claims | Insurance Business New Zealand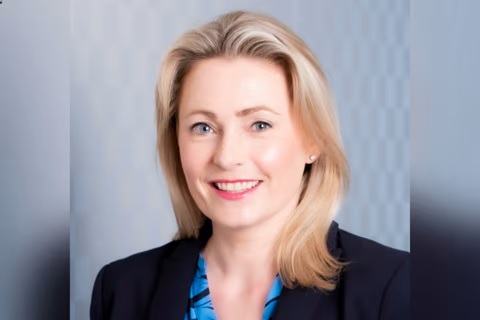 Southern Cross Travel Insurance has observed an increase in non-COVID or "normal" travel insurance claims – such as accidents, broken bones and strokes.
According to a survey by the insurer, 95% of New Zealanders are planning to travel within the next two years, and 72% of travellers are looking for a level of COVID-19 cover in their policies. But with non-COVID claims on the rise, Southern Cross said that Kiwi travellers must be ready for anything.
"As New Zealanders take off, we want to reassure customers that we're right there with them when the unexpected happens on holiday such as broken bones, tangles with a moped, or even the sad loss of a family member whilst on holiday," said Jo McCauley (pictured above), CEO of Southern Cross Travel Insurance. "We're seeing more of these sorts of claims, which signals travel is getting back to normal, that is, back to what we were seeing pre-pandemic."
Southern Cross said it has assisted five different customers who needed to be evacuated from the Cook Islands and Fiji back to New Zealand by air ambulance or medevac since February. Four of them had hip fractures while the fifth had a stroke. A sixth traveller was evacuated from Indonesia to Thailand for treatment after sustaining broken ribs due to colliding with a surfboard.
"Medevacs like those from Rarotonga and Fiji are complex and require a high level of expertise to manage successfully," McCauley said. "They usually involve a full medical crew on a private aircraft with our team ensuring clearance at both ends of the journey and ambulance transfers to a New Zealand hospital. These can be further complicated if a customer lives out of the main metro areas of New Zealand."
McCauley said that since New Zealand's opening of borders in February, 25% of claims have involved customers on holiday in the Pacific needing medical treatment and/or evacuation. She estimated a medical evacuation to cost around $70,000 to $80,000 per incident, exclusive of additional costs such as initial treatment and support for family members to join the patient.
"Even further afield, we've recently helped families who have tragically lost relatives in sudden death events in France, Hungary, and Italy, assisting with necessary arrangements and flights at short notice and being of great support to the family in the current travel climate," McCauley said. "These customers were certainly thankful they had insurance, and our team was honoured to be able to help at such a distressing time."
McCauley reminded travellers to check all of their insurance's terms and conditions before going on a trip, and to make sure any pre-existing conditions are declared.
"We strongly advise customers to read their travel insurance policy thoroughly to understand what is and isn't covered," she said. "We've gone all out to ensure our policies are in plain English, which makes this easier to do. However, if they need more information, we invite customers to reach out using our chatbot Scout in the first instance … or to give us a call."