AMI warns about rising incidents of gadget battery fires | Insurance Business New Zealand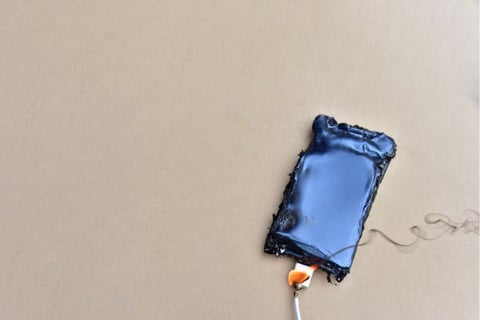 AMI has warned the public about a potential fire hazard in lithium-ion batteries and their charging systems.
The insurer said it receives at least one home insurance claim each month for fire damage caused by batteries catching fire. The claims data, AMI said, suggest that these types of household fires are becoming more common and are more likely to cause severe damage compared to other types of fires – with many resulting in the loss of an entire home.
"While we're always here for our customers when things go wrong, it's devastating to see cases where battery-powered devices have led to fires that can have terrible consequences for customers," said Dean MacGregor, AMI executive manager for claims. "By raising awareness of this emerging trend, we want to remind Kiwis why it is so important to treat lithium-ion battery equipment with extra care, to protect themselves and their families from the increased fire risk."
Kiwis are using battery-powered devices more than ever. Aside from smartphones and laptops, e-scooters, power tools and drones are becoming more popular. With more of these devices around, the chance of something going wrong with a lithium-ion battery or its charging system also increases.
"Some of the recent claims we've received include a model helicopter that caught fire while on charge, an e-tool left to charge in a garage overnight which ignited and destroyed an entire home, and multiple cases of phones and laptops catching fire after being left to charge on a bed," MacGregor said.
In many cases, the fires were not noticed until they were already well-established. These were due to the fire being too far away from a smoke alarm to be detected or because fires from lithium-ion batteries are particularly intense and grow very fast, MacGregor said.
Fire and Emergency New Zealand offered several tips on how to safely store and charge lithium-ion batteries:
Do not charge a device under a pillow, on the bed or on a couch – they can overheat and cause a fire
Don't use or charge a battery that shows signs of swelling, overheating or damage
Only use the battery that is designed for the device
Only use the charging equipment that came with the device, and don't use it if it's damaged
Do not leave batteries or devices in direct sunlight or in hot vehicles
Store batteries away from anything that can catch fire