PSC Connect explains how inflation affects insurance cover | Insurance Business New Zealand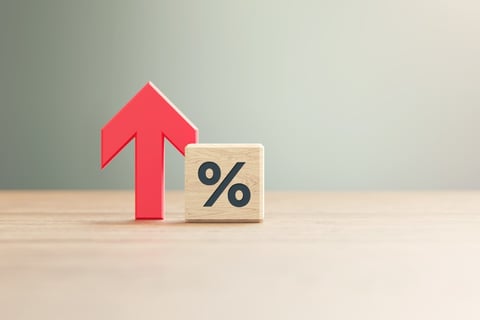 The fallout of the COVID-19 pandemic has triggered several inflationary side effects – increased construction costs, rising shipping costs, supply chain issues, and labour shortages – which can have a significant effect on Kiwi insureds, according to PSC Connect.
The Auckland-based brokerage said that the conflict in Ukraine is also a significant contributor to the high inflation, and the effects of pandemic restrictions are still being felt by businesses, especially smaller ones.
Along with the rising cost of insurance, PSC Connect said that New Zealand insurers "have been hit with a triple whammy."
Major weather events usually cause large numbers of property insurance claims within a short period of time, which compound the shortage and high cost of building materials and labour.
According to PSC Connect, some insurers use the mechanism of index linking on policies to measure the average change in rebuilding costs. Upon renewal, building insurance policies are index linked to account for increases in rebuilding costs. Inflation on labour, materials and contents have caused the index to increase by up to 12% in New Zealand.
PSC Connect also noted that the monetary cap of EQC residential building cover will increase from $150,000 to $300,000 per home, beginning Oct. 1.
"While overall this may be seen as a good thing, it may create some issues," the brokerage said. "Certainly, it will subsidise high-risk natural disaster areas (e.g., Wellington) from other lower-risk areas (e.g., Auckland). However, insurers' discounts in lower risk areas will be smaller than the amount charged by EQC. And high-risk areas are unlikely to see any reductions in insurance costs due to the high inflation and insurance increases."
Rapid inflation can cause underinsurance, as the cover doesn't consider the inflationary costs of replacing damage to the property or helping a business get back up and running.
"Some may be tempted to underinsure, believing they are reducing costs, but they can run the risk of not having enough cover should disaster strike," PSC Connect said. "With global warming and the increase in recent disastrous weather incidents, there's may be a risk people making a claim will find they have not obtained enough cover for the damage."
Working with an insurance broker can help manage the impact inflation has on insurance, as brokers use multiple insurance markets to find the right cover for the best price, PSC Connect said.
"Insurance is like a fire extinguisher – you need to have it but hope you don't need to use it," PSC Connect said. "While the cost of insurance is on the rise the need to have adequate cover remains essential – you can never be sure when disaster may strike, and you need help getting back on your feet."