Automation in insurance: the advantages and the struggles | Insurance Business New Zealand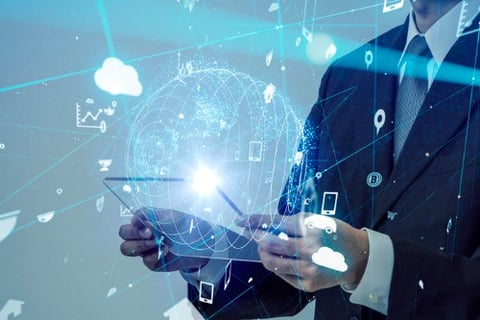 Insurance is entering a whole new era when it comes to technology, and at the centre of this revolution is the claims process – the ultimate test of customer experience.
Claims time is when the customer needs everything to be done as quickly and accurately as possible, with excellent communication and ongoing support throughout. Technology has a huge role to play in achieving this, but the struggles are many – from systems that haven't been touched since the 70s to employees' uncertainty over their own future, insurance players say the industry needs to proceed bravely, but also wisely.
The Insurance Business Tech Fest took a deep dive into the advantages and struggles of implementing an automated claims process, with AIA, Dual New Zealand, Gallagher Bassett and Allianz Partners all offering their unique perspectives on the issue.
Stephen Potter, chief underwriter at AIA says that New Zealand's insurance landscape is changing dramatically, and that now is a good time to think about how updated technology can go hand in hand with good customer outcomes.
"In the life space, we are in the middle of one of the biggest regulatory upheavals I can ever recall during my time in the industry," Potter said.
"Our regulator is telling us that we need to go back and think about how we've been dealing with our customers, but in 2019, trying to remediate for a customer who took out a life policy in 1972 is not the easiest thing to do."
"The constructs of the policy were significantly different, we have data wrapped up in antiquated systems that we can't access, and that makes things really hard," he explained. "If you have a modern system and good access to all your data, you're in a solid position to face all of these changes."
Potter says that many insurance companies are still grappling with systems that haven't changed since the 70s, and this leads to mechanical problems that are faced on a daily basis. He says any changes should be based on a solid platform that is fully understood and can deliver good outcomes – however, speed in and of itself should not necessarily be the only goal.
"Speed is a nice by-product, but we need to focus on what it enables us to do differently," Potter said.
"Automation is going to take a whole lot of admin processes out and remove some volatility, and that's good. But we should be asking ourselves, what our service offering will then look like once we've done that? How we can deepen our relationship with the customer, and is there anything we haven't thought of that will make that relationship better? Otherwise, we run the risk of putting ourselves into the narrow strip of automation = speed."
Kevin Blyth, COO of Allianz Partners says the human side effects of automation also need to be taken into consideration. He says the most successful companies will be those which can take their employees, upskill them and give them a place in the company's vision of the future.
"A lot of organisations are heading down the automation path because there's an expectation that you can introduce efficiencies, and therefore reduce costs and improve customer outcomes," Blyth explained.
"Over the long term, I expect we will need to see changes in the mix and number of people that we employ."
"As we do that, we need to be aware of the anxiety that we might put our people through," he said. "Some roles may need to change or migrate to somewhere different over time, and we have an obligation as an industry to take the people we have today and transition them into the organisation of the future."
According to Sally Cuff, senior claims officer of Dual New Zealand, maintaining several channels of communication will also be essential, as at the end of the day, face-to-face communication can be more important in times of crisis than a speedy response from a chatbot.
"The industry is heading towards multi-channelled communication," Cuff said.
"You need to be as swift as possible when communicating through the internet or the phone, but also offer face to face communication either direct or through a broker, if that's what the customer wants. The insured and the insurer can then decide how they want that interaction to go."
"A lot does still need to be done in writing," Cuff added. "But the insured will be able to choose how they want to go about things during what is a very stressful time in their lives."