New group focused on 'regulatory technology' launches in NZ | Insurance Business New Zealand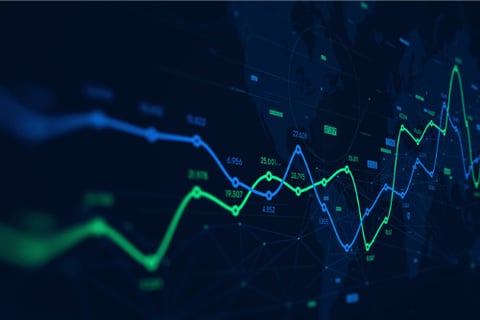 A new regulation-focused group has launched in New Zealand this week, and is looking to offer support to businesses looking for tech-driven ways to deal with the huge surge in compliance demands.
Regulation is a topic that has not left the desk of anyone in financial services over the past few years, and the constant influx of new and reviewed regulation means that compliance departments have had their hands full.
While the world of RegTech, or regulatory technology, has been growing substantially overseas, it is only just starting to gain attention in New Zealand. With compliance demands growing and increasing in complexity every day, this new sub-sector is looking at ways of making that compliance easier to manage through collaboration with local sectors, and also with overseas groups that are developing their own RegTech strategies.
RegTech New Zealand launched with a session explaining its purposes and benefits, and co-founder Janet Chenery said that the aim is to allow New Zealand to join the conversation at a global level, and to find solutions to some of the 'common challenges' faced across the world.
"RegTech is the use of technology to solve regulatory and compliance requirements more effectively and efficiently," Chenery said.
Read more: Advisers discuss hurdles to preparing for the new regime
"It can apply to any regulated industry, and this group is not just focused on finance - if you've got a regulatory challenge, then we'd like to see how we can help and find solutions."
"The RegTech market is expanding, and it's been seeing some huge growth outside of New Zealand," she explained.
"The regulation is not reducing either, there's more and more of it coming out, and it's becoming more complex. That's not just confined to New Zealand either, so not only do we need to know about what's happening here, but we also need to understand what's happening in Australia, in the UK, in the United States, and everywhere else.
"Keeping up with all that change can be quite an expensive exercise, and if we miss something, it becomes even more so."
While the financial services space has been dealing with a host of regulatory overhauls such as the FSLAA regime, the incoming COFI Bill and increased CCCFA regulations, Chenery said that emerging technologies also pose a significant challenge, particularly as their regulatory frameworks tend to be underdeveloped.
Read more: Industry body points to major omission in COFI Bill
She noted that smaller businesses may also find compliance more challenging due to their resource levels. With the vast majority of New Zealand's businesses being classed as SMEs, the issue of 'regulatory burden' affects the country significantly - therefore, a key aim of the group is to find solutions that will allow small businesses to stay on top of regulation, but to avoid that compliance becoming a significant financial or resource burden.
"There are emerging technologies like blockchain and AI that are enabling us to develop new products, but the regulation lags behind these changes, and we're potentially exposed to new risks," Chenery said.
"Regulation applies to us regardless of whether we're a big multinational company, or a small two-man family business - we still need to comply with the same regulation, but we don't necessarily have the same resources on hand to make sure that we can be compliant all of the time."
"The global RegTech community is growing, and countries and groups are finding over the years that collaboration provides us with more solutions," she explained.
"So many of those groups have been collaborating to address some of the more common challenges. In my research, there have been a number of people who have been really keen to include New Zealand in some of that work, but we haven't really had a solid platform with which to do that."
"We are hoping that with RegTech New Zealand, we can not only help each other to solve our in-house problems, but we can also leverage off what is happening around the rest of the world," Chenerey added.
"If we don't get this right, it's going to become more and more expensive, and we don't want to see businesses fail. We want to be able to help them succeed."