Pyke Smith and Cutler MD discusses the ethics of running a brokerage | Insurance Business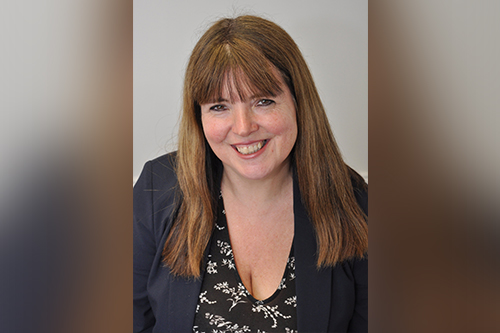 When John Cutler first set up the independent Northampton-based broker Pyke Smith and Cutler with his two partners, Joe Pyke and Brian Smith in 1970, the current MD of the business, Philippa Cutler, was just three years old. She has been involved in insurance broking all her life, she said, and remembers being brought into the office as a little girl and growing up with the business. When Cutler left school, she joined Commercial Union to work in its personal lines department before moving to join Eagle Star to fulfil her ambition of undertaking claims training. In 1986 she joined Pyke Smith and Cutler at a junior level and has continued to develop alongside the business ever since.
While she may have received her technical training elsewhere, Cutler said, her dad taught her everything she knows about the ethics of running a brokerage. She detailed the incredible reputation her father managed to achieve as being truly ethical in the way he carried out his business and how this continues to inform the way that she runs the brokerage today. Almost right up until he passed away, she said, he would come into the office every single day in his suit and tie, and his dedication has shone through in the resulting loyalty of his clients.
"My dad was absolutely passionate about the business, and it really was his whole life," she said. "He loved insurance and he never wanted to retire. And we still have clients now that we had in 1970. We might be on the second or third generation now, but I'm really proud to say that the business is still here and looking forward to celebrating its 50th anniversary in September."
Cutler, who is an active force on social media, has used her voice within the industry to promote her passion for promoting ethics within the sector, and for raising awareness of the professionalism of insurance brokers. Insurance is not a price-driven commodity, she said, and today it is too often viewed through that lens.
"Price is important, but the most important thing is having the right cover," she said. "I think as an industry, we need to raise the awareness of what an important industry this is. People need to appreciate that insurance is a legal contract that needs time and due consideration and due diligence to be implemented correctly."
A lot of people don't even understand what an insurance broker does, she said, and don't understand the experience and the training that it takes to be a professional broker. This extends to a lack of understanding of insurance products as well, Cutler said, highlighting the example that many people are unaware that their motor insurance policy does not cover them travelling to networking meetings and other professional events.
"There is a real level of misunderstanding about insurance out there," she said. "And what I'm trying to get people to understand is that this is probably one of the most important purchases you'll make. It will protect you, protect your home and protect your business, but get it wrong, and you're going to have a problem."
What she enjoys most about being an insurance broker, Cutler said, is the opportunities that the role affords her to speak directly with smaller businesses about their cover. Many of these businesses, she said, are the ones being overlooked by the larger brokers at a service level, and they often feel that they are being pushed to purchase insurance themselves online.
"I feel that, especially with business insurance, that every business is somebody's baby," she said, "and every business system is bespoke. So, it is only right that [business owners] are entitled to professional advice and to understand what they're buying to protect themselves. Everybody's entitled to that professional help."
This is why she feels so passionate about networking, Cutler said, both at events and on social media, to drive the message of the power of professional advice home. The business has seen clients leave to buy insurance online, she said, only to come back having falling foul of this, or simply not understanding it. This is where independent brokers can really add value, she said, as their role is about relationship building and making sure that the policy is right.
This is what she enjoys, Cutler said, and she will happily go out and see a client of any size, and to practically implement her belief that all businesses are entitled to professional advice. She is in a fortunate position, she said, as, being an independent broker, she is not constrained by directives around what clients she can talk to, and she has the freedom to work with whomever she chooses.
With Pyke Smith and Cutler coming into its 50th year, she said, she is proud to be part of a business which has been around for so long and which has garnered a great reputation for offering exemplary customer service.
"Being so well thought of locally makes me very proud," she said, "as does the fact that this business is founded on the ethos of my father, one of always doing the right thing by your customer and always offering exceptional service. With our clients, if we can't do it right, we do not do it at all. And that's just the way we are."