Allianz Commercial enhances fleet policies to be more sustainable | Insurance Business UK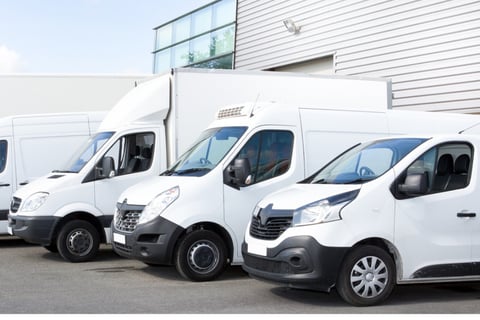 Allianz Commercial has refreshed its fleet policies, making them more sustainable and enhancing the repair process for clients.
According to Allianz, the refreshed policies offer incentives to customers that use the insurer's Approved Repairer Network (ARN), through an excess reduction. Policies refreshed include the motor fleet and small fleet policies; a similar update for complete mini fleet policies is planned.
Under the new wordings that come into effect March 1, green parts will be fitted for non-safety-critical repairs, should an appropriate part be available. Previously, explicit permission was required for each repair, but the new rule should help speed up the claim process.
The insurer defined "green parts" as undamaged components that have been salvaged from another vehicle. Allianz gave assurances that its suppliers only use parts whose conformity has been certified; they also come from the same manufacturer, the original guarantee, and should be of the same age or newer than the parts they replace.
Allianz additionally stated that it will guarantee the repairs made in its ARN – with or without green parts – if the vehicle remains in the customer's ownership.
Through the warranty, the insurer hopes to encourage customers to have their motor repairs performed through any of the over 300 approved garages within the ARN in the UK.
"The costs of motor claims have been rocketing in the market and we want to support our customers to keep their claims costs under control," said Allianz Commercial head of claims customer delivery Eibhlin Swan. "For us, the solution is to work closely with our repairers. The incentive and the warranty we provide for ARN repairs show the trust we place in our partners' skills."
Last month, Allianz Commercial combined its claims operations division and its supply and experts team and tapped Swan to oversee the new team as head of claims customer delivery. She joined Allianz in 2012 as part of the management trainee graduate scheme and has held several leadership roles since.