AEGIS London unveils new home | Insurance Business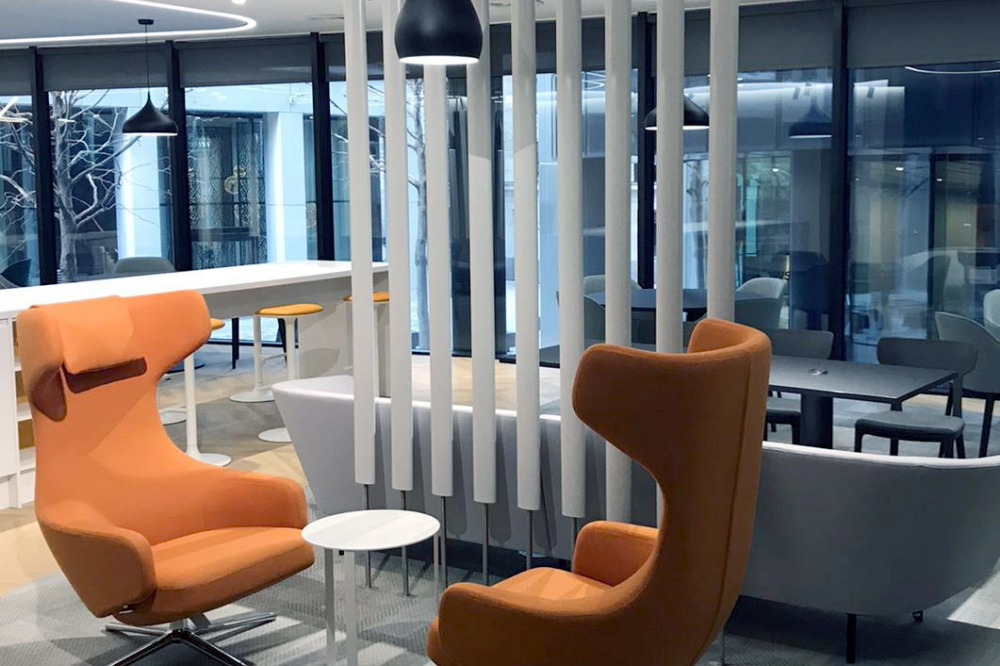 AEGIS Managing Agency Ltd (AEGIS London), which employs more than 170 people in the UK, has vacated its former 150-person workplace at 33 Gracechurch Street – announcing a new base located on the first and second floors of 25 Fenchurch Avenue.
Close to the Lloyd's of London building, the new office (pictured) will open fully once COVID-19 restrictions are eased. In a release, AEGIS London said the move will accommodate its rising staff count.
"Having outgrown our premises at 33 Gracechurch Street, we've been looking for a contemporary base with space for agile working and collaboration areas," noted AEGIS London chief operating officer Marianne Harvey.
"Office life after COVID-19 will not be the same, so our new office has been designed with employees' well-being front of mind and flexible technology to support new working patterns. It also features a larger broker zone than we've had previously."
The Lloyd's managing agency, which operates Syndicate 1225, is donating its old office furniture to schools in London.
Harvey, meanwhile, added: "With a decade of outperforming the Lloyd's market, we're attracting market-leading talent to the business. That talent merits an inspiring and creative space to work in."
The British subsidiary of Bermuda-registered and New Jersey-headquartered mutual insurance company Associated Electric & Gas Insurance Services, AEGIS London also has a two-man team in Canada.