Ageas reveals new CEO | Insurance Business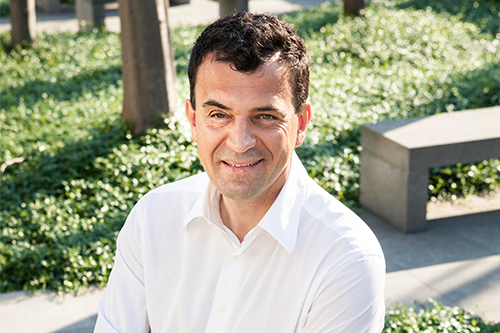 Ageas has appointed Hans De Cuyper (pictured) as chief executive officer, effective October 22. He succeeds Bart De Smet, who will take on the role of group chairman.
De Smet will replace Jozef De Mey, who, after almost 12 years as chairman, announced his decision to step down earlier this month, the Belgium-based insurer said in a statement. Both appointments are subject to approval by the National Bank of Belgium.
De Cuyper is the current CEO of Ageas's Belgian subsidiary AG Insurance. He joined the company in 2004 as director of insurance management Asia in Hong Kong. In 2007, he was named chief financial officer of Etiqa Insurance & Takaful, a Malaysian joint venture between Maybank and Ageas. From 2011 until 2013, he was CEO for Etiqa and member of Maybank's executive committee.
In September 2013, De Cuyper returned to Belgium to take up the role of chief financial officer of AG Insurance. Since October 2015, he held the position of CEO of AG Insurance as well as CEO of the Belgium segment within the group.
Meanwhile, De Smet joined the company in 1998 as a member of the management committee of AG Insurance (then known as Fortis AG), and was in charge of Fortis Employee Benefits. In 2005, he became head of the non-life business and broker channel at Fortis Insurance Belgium, assuming the position of CEO of Fortis Insurance Belgium in 2007. In June 2009, he became CEO of Fortis, which was renamed Ageas in 2010. According to the statement, De Smet oversaw the company's recovery from the global financial crisis and transformation into an international insurance group.
"I would like to congratulate Hans on his appointment as the new CEO of Ageas," said Jozef De Mey. "The board is confident that Hans's extensive experience both in Europe and Asia will ensure that the company is well prepared for the future and ready to embark on the next exciting stage in its evolution.
"I take this opportunity to also congratulate Bart on being appointed as chairman of the board of Ageas. On behalf of the board, I would like to thank Bart for his exemplary performance as CEO for more than a decade. His leadership has been truly inspirational, and we know he will continue to add enormous value to the group as chairman."