Allianz launches legal advice line for business customers | Insurance Business UK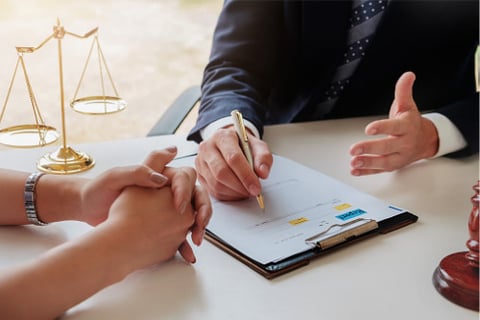 As UK businesses transition into a post-lockdown environment, Allianz has extended its free legal advice line to all its commercial insurance customers, whether their policy includes legal expenses or not.
The Lawphone legal advice line will be free of charge until September 30. The deadline coincides with the end of the UK's furlough scheme.
The service, which is available 24/7, provides legal guidance on business-related matters, such as employment law, debt recovery, property disputes, as well as the ever-changing regulations related to COVID-19.
"The last 12 months have been extremely challenging for some of our policyholders and they have been forced to quickly make changes to their businesses in order to adjust to the dynamic circumstances," said Sarah Mallaby, director of broker markets at Allianz Insurance.
"Unfortunately, due to the introduction of new COVID-related laws and regulations, some policyholders may now lack clarity of their legal position and could unknowingly find themselves legally compromised. To help protect them, we'll be offering them legal advice at no additional cost, via Lawphone, from now until September 30."
Read more: Allianz reveals impact of COVID-19 on operating profit in Q3
Legal expenses cover is included as standard in Allianz's core SME proposition and is an optional cover within the mid-corporate suite of products. Access to Lawphone is extended to commercial customers who don't have legal expenses cover in place, with the exception of engineering inspection policyholders, Allianz said.
Aside from Lawphone, Allianz has a COVID-19 hub to keep customers updated and provides advice for business owners on how to safely reopen their businesses and protect their staff.