Ardonagh Specialty joins Brokerslink's international network | Insurance Business UK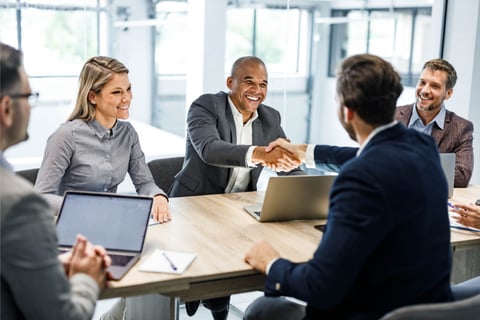 Ardonagh Specialty, a subsidiary of the Ardonagh Group, has joined the network of global broking company Brokerslink.
The decision brings the entire Ardonagh Specialty business into Brokerslink as partners, including Price Forbes, Bishopsgate, Compass London Markets, Besso, and Inver Re. Meanwhile, the three businesses within Ardonagh Specialty – Ed Broking, Ed Bermuda, and Piiq Risk Partners – remain in the network.
Ardonagh Specialty CEO Antony Erotocritou commented: "Brokerslink gives our businesses access to a truly global network of local, specialist knowledge around the world. Our experience with Ed and Piiq has already shown the benefits of being part of such a network. Extending this access to the whole of Ardonagh Specialty is a logical step and one I am confident will bring broader benefits and greater London specialty market expertise to their network."
Brokerslink chairman and founder José Manuel Fonseca said adding Ardonagh Specialty to the network strengthens Brokerslink's access to the London and Lloyd's markets and brings new strength and depth of specialty market expertise and broking solutions into existing partners and affiliates.
"This is what our network is all about. I am delighted to welcome them to Brokerslink, and I am very much looking forward to a successful and mutually beneficial future with Antony and the teams," Fonseca added.
The deal follows Ardonagh Specialty's partnership with Risk Management Solutions (RMS), a Moody's Analytics company that provides risk modelling services.