Ardonagh Group taps fintech AutoRek to boost process efficiency | Insurance Business UK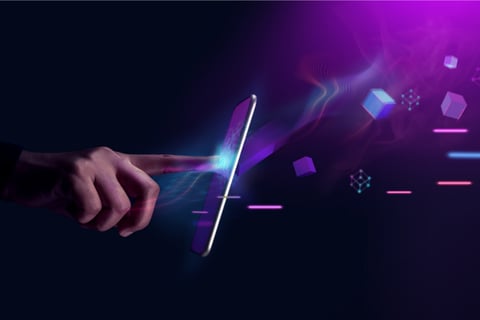 The Ardonagh Group has selected fintech AutoRek to help boost the efficiency of its insurance broker accounting (IBA) processes.
AutoRek will support two focal areas of Ardonagh's IBA operations through the automation of insurer statement reconciliations. The solution involves loading more than 2,500 statements monthly, then reconciliating the information contained in these statements against policy administration systems (PAS) that store client and policy data. After this step, the output of reconciliations will be posted back into Ardonagh PAS systems, ensuring that records are up-to-date.
AutoRek's solution will also be used within the Ardonagh cash posting and allocation (CPA) team, performing reconciliations such as matching cash payments from banks and counterchecking card transactions and premium credit against the records in Ardonagh's Acturis and OpenGI PAS systems. The results of these reconciliations will then be loaded back into the PAS systems and allocated out on a policy level.
Ardonagh is among the largest independent insurance platforms in the UK and a top 20 global broker, with $13 billion of premiums across the group and within its networks. The group currently has a workforce of around 10,000 people in over 150 locations around the world. To improve the efficiency of its key processes, it has chosen a SaaS deployment model and will be using the latest AutoRek V6.4.
Paula Jones, head of IREC at Ardonagh Advisory, said AutoRek's solution will revolutionise the group's end-to-end process and help enable organic growth through "targeted acquisition plans to integrate the key finance operations smoothly and efficiently."
"It is an exciting time for The Ardonagh Group to be working with AutoRek," added Bari Irving-Philips, Ardonagh Advisory's head of IBA and client money. "The AutoRek platform and No Code technology will enable the client money function to work smarter and more intelligently, further enhancing the contribution that the function brings to the group and our clients and insurers."
Meanwhile, AutoRek CEO Gordon McHarg said that having "the calibre of a client" such as Ardonagh is "a huge success" for the fintech, remarking on the potential to work on other projects together "over the coming years."
AutoRek insurance lead Piers Williams added: "We are delighted to be working with The Ardonagh Group and helping the business achieve its objectives in the coming years. AutoRek continues to grow its insurance presence quickly, and it is great to see that our No Code intelligent automation solution continues to improve back and middle office financial operations processes while increasing operational efficiency."