Aviva announces full-year financial results and market exit | Insurance Business UK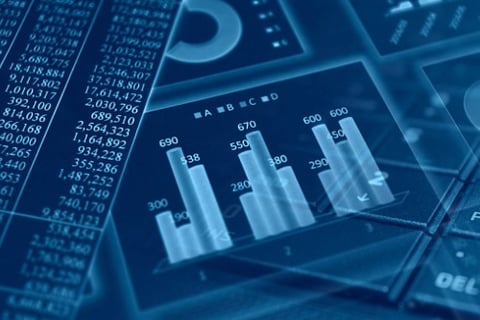 It's results day once more for UK-based insurance giant Aviva – but whereas the attention usually falls on profits and losses, this time around the focus has been on the company's market exits and strategic direction.
To coincide with results day, Aviva made official its exit from Italy to "focus on its strongest businesses." The company is selling both its life and general insurance businesses in the country for €873 million in cash, valuing the businesses at €1.2 billion when incorporating Unicredit Group's 49% shareholding. The life business is being sold to CNP Assurances for €543 million, while the general insurance business is heading the way of Allianz for €330 million.
"Since I announced our new strategy in August last year, we have announced seven divestments that will generate over £5 billion of cash proceeds," said Aviva group CEO Amanda Blanc. "This rapid progress allows us to focus on transforming and growing our already strong businesses in the UK, Ireland and Canada. The sale of our Italian operations to high quality buyers is a positive outcome for our customers, employees, distributors and shareholders. We promised that we would deliver quickly and we are."
Indeed, that plan to deliver quickly has also seen Aviva part company with Aviva France in 2021, while building on previously announced sales in Hong Kong, Vietnam, Singapore, Indonesia and Turkey.
But where does that leave the business now?
Judging by its full-year 2020 financial results, it appears to be in good shape with operating profit standing at £3,161 million – only a small fall from last year's £3,184 million. Indeed, IFRS profit for the year actually climbed to £2,910 million – up from £2,663 million. The firm stated that the completion of the sales will also "significantly strengthen capital and liquidity."
Now, its sights are set on sustainable growth across its core markets – namely the UK, Canada and Ireland.
"2020 was a year of significant change for Aviva," said Blanc. "We have taken major steps forward in simplifying the business, most recently with the sale of Aviva France and today's announcement of the sale of the rest of our Italian operations. Our strategic focus is now on the UK, Ireland and Canada where we have leading positions. We are putting customers at the heart of everything we do and I am confident we will transform Aviva's financial performance and deliver greater value for our shareholders. I recognise we have much more to do and we are getting on with it.
"Aviva is financially strong and following the completion of the major disposals, we will be in a position to make a substantial return of capital to our shareholders. We are also announcing today an £800 million debt tender offer. This allows us to accelerate our debt reduction plans and lower debt by a total of £1.7 billion in the first half of this year."
In terms of individual markets, UK commercial lines new written premiums were up 10% to £2,208 million, with the company also noting an improvement in its broker trust scores and the launch of the Aviva brand on price comparison websites for both motor and home. In Canada, meanwhile, commercial lines premiums were up 7% to £1,021 million.