Aviva announces nine-month financial results | Insurance Business UK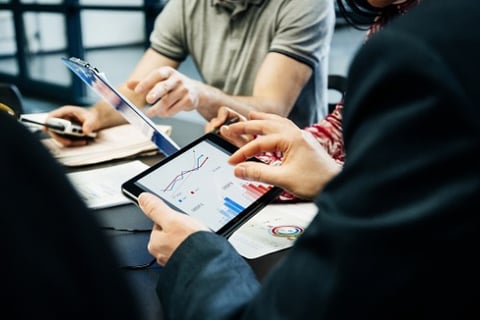 When Aviva Plc revealed its H1 2020 results earlier this year, CEO Amanda Blanc hinted at "decisive action" going forward and, in its Q3 2020 update today, the insurer highlighted the progress it has made in its portfolio simplification strategy – noting its recent sale of Aviva Singapore and Aviva Vita in Italy for £2 billion, with further moves to come.
Among the key highlights of the results release, Aviva noted that its general insurance net written premiums stood at £7.1 billion for the first nine months of 2020, compared to £7.0 billion in the same period last year.
The value of new business for Aviva is down from £828 million for the nine-month period in 2019 to £714 million this year, while its life business is also down to £32.1 billion from £32.4 billion for the equivalent year-on-year period.
On the positive side, the insurer has cut its estimate for COVID-19 related claims in its general insurance business from £165 million to £100 million, which is largely a result of lower claims frequency during Q3 2020, reflecting reduced economic activity.
In addition, Aviva also announced a new dividend policy and capital framework to align with the group's strategy to focus on the core markets of the UK, Ireland and Canada. The board has declared a 7.0 pence per share interim dividend in respect of the 2020 financial year, to be paid in January 2021. It also expects to recommend a final 2020 dividend of 14 pence per share, to be decided in March 2021.
Commenting on today's results, Blanc said: "Our trading performance is robust and our financial position is strong with a capital surplus of £11.8 billion. The first nine months have demonstrated Aviva's ability to grow in core markets where we have attractive, long-term growth prospects. Bulk purchase annuities sales increased to £5 billion, which is a record for Aviva, and commercial insurance premiums are up 9% across the UK, Canada and Ireland."
Aviva also noted that it expects to complete the sale of its Hong Kong JV Blue by the end of this year and that it is exploring options across its manage-for-value portfolio, including in France, Poland, the remainder of Italy and its joint ventures.
Blanc also paid tribute to the Aviva team for their response to the COVID crisis and thanked them personally for all the work they have done for customers over the year. She stated that, "We continue to work at pace to deliver our strategy, support our customers, and unlock value for Aviva shareholders."