Aviva reveals 2020 half-year financials | Insurance Business UK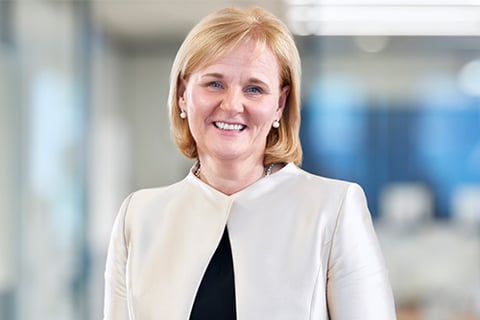 The results are in for Aviva for H1 2020 – the first announcement since new CEO Amanda Blanc took the helm around a month ago. There is likely to have been plenty of food for thought for the new boss too, as profits slipped back compared to the same period last year leaving her to hint at "decisive action."
Overall, the company saw operating profits of £1,225 million – a slip from last year's £1,386 million. Economic returns, however, climbed to reach £890 million, up from H1 2019's £780 million.
In response, Blanc has vowed to focus on the insurance giant's core businesses.
"We will focus Aviva on our strongest businesses in the UK, Ireland and Canada and aim to be the UK's leading insurer," she said. "We are going to focus on those businesses where we have the necessary size, capability and brilliant customer service to generate superior shareholder returns. This is where we will invest and grow.
"Where we cannot meet our strategic objectives, we will take decisive action and we will withdraw capital."
The company noted the impact of COVID-19, saying its results "demonstrate resilience" which has not come about by accident.
"Over recent years, Aviva has deliberately built up its financial strength and maintained a prudent and disciplined approach to trading across both underwriting and investing activities," Blanc said. "Accordingly, while COVID-19 has weighed on our results, we maintained solid operating capital generation (OCG) and operating profit and our solvency ratio and cash resources remain strong.
"Notwithstanding COVID-19, it is imperative that Aviva focuses on unlocking value for our shareholders. For too long, this has proven elusive and meaningful change is required. I am focused on three key areas. First, focusing the portfolio on those businesses that are best positioned and have a right to win in their respective markets. Second, transforming our performance to position Aviva as a best-in-class provider across all our product segments for customers, distributors and shareholders. Third, maintaining and building further on our financial strength to provide resilience, sustainability and flexibility."
Outlining these focus areas, Blanc said she was ready to make "difficult choices."
"The board and management team have done a significant amount of work on strategy and it is now time for decisions and actions to be taken," she said. "I will work at pace and make the difficult choices necessary and will report back to shareholders as we make tangible progress."
Focusing in on individual aspects of the business, general insurance operating profits tumbled from last year's interim result of £332 million to £167 million this time around. Net written premiums, meanwhile, remained flat at £4.7 billion with growth in Canada offset by a decline in the UK. In commercial lines, NWP grew 8% in the UK and 11% in Canada due to positive volume and rate trends in global corporate and specialty. The group's combined operating ratio came in at 99.8% - up from 96.8% at the same point last year.