Brunel Group recognised for its workplace engagement | Insurance Business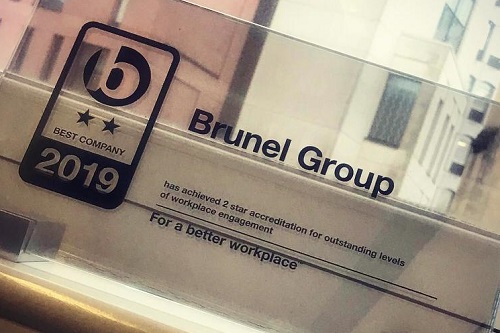 It looks like Brunel Group employees are a happy bunch.
The insurance brokerage, for the second consecutive year, has been awarded an 'outstanding' rating by Best Companies Ltd for its workplace engagement. The result was based on a company-wide Best Companies poll.
In addition to the accreditation, Brunel Group has also been listed among the 75 Best Companies to Work For in the South West for 2019.
"Every employee at Brunel plays a key role in the company's successes and their feedback is of upmost importance," said founder and chief executive Russell Lane.
"I am delighted the group has achieved an 'outstanding' result and believe it reflects to our clients and colleagues our understanding of how important workplace engagement really is. We will continue to make Brunel the best it can be, not only for our clients but for all our hard-working employees too."
With offices in Bristol, Manchester, Perth, and London, the growing insurance broker employs more than 90 people.
"An engaged workforce is more motivated and productive because people take pride in what they are doing and have faith in those around them," noted Best Companies. "This leads to better working relationships, greater collaboration, and ultimately a more successful organisation."