Compass on post buyout plans | Insurance Business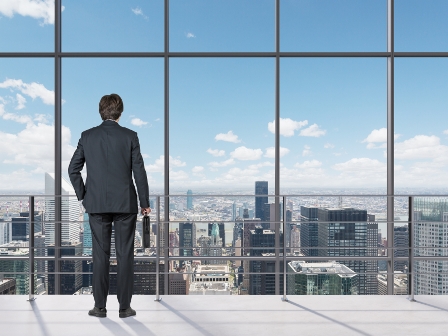 UK broker network
Compass
recently announced a management buyout, releasing the company from
Arthur J. Gallagher
for an undisclosed amount. Speaking to
Insurance Business UK,
Compass managing director John Lincoln said the time was right for the company to make itself independent.
"It's something that we've always wanted to do, it's something our brokers have wanted us to do, so we felt it's just the right time with our expansion plans," said Lincoln.
In the three years since Compass became a part of Arthur J. Gallagher when the Giles Group was acquired, gross written premium controlled by Compass members have increased 65% to more than £660 million. Lincoln said the goal for the next three to five years is to increase that number to between £900 million and £1 billion.
"What we really want to do is to support the independent broker channel for the smaller brokers to make certain they've got a good home, they've got good access to markets, they've got help with their marketing, their compliance and their training," he said.
Along with regulations, Lincoln said succession is one of the biggest issues Compass is keen to help brokers address.
"A lot of the 50-year-olds in the business, what are they going to do?" he asked. "We're going to try and help them stay in the business and help with their profitability and income."
In terms of attracting new blood into the industry, the insurance sector doesn't appear to hold the same allure as other financial sectors. Lincoln explained that though insurance is a great business to be in, the industry doesn't do enough to sell its benefits to young people.
"We've got lots of young people in our business, more are straight out of school than university, and we train them our way," Lincoln said, adding the people who do fall into the industry tend to enjoy it.
"If you look around the Gallagher offices there are lots of young people, lots of interns, all having a great time and all having a rewarding career."
CEO of Arthur J. Gallagher Grahame Chilton said his organisation has been wholly supportive of Compass's desire to become independent.
"We believe the transfer to independent ownership is in the best interests of both parties and no new owner could be better positioned or equipped to take the business forward than its existing, experienced management team," he said.
Related Stories:
Arthur J Gallagher sells Compass

Major broker AJG to join S&P 500 to replace Coca-Cola

Arthur J. Gallagher & Co acquires Kane Insurance Management