DUAL Asset announces strategic partnership | Insurance Business UK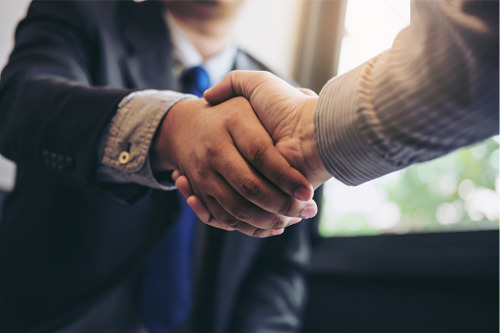 A legal indemnity underwriter has announced a strategic partnership with a specialist program manager for its UK business.
DUAL Asset, part of DUAL, the underwriting arm of Hyperion Insurance Group, has formed a "long-term collaboration" with Accredited Insurance (Europe) Limited – an arrangement that DUAL Asset said would "further consolidate" its position a top international legal indemnity underwriter.
Read more: DUAL Asset announces major Aviva partnership
Under the arrangement, Accredited Insurance's UK branch will join DUAL Asset's online comparison sites in the UK. The collaboration also means that DUAL Asset's online portal will now offer quotes and policies from up to four major 'A' rated insurers – AXA (XL Catlin), RSA, Norwich Union (Aviva) and Accredited Insurance.
"We are extremely pleased to announce our new partnership with Accredited Insurance (Europe) Limited," said Ian Keith, managing director of DUAL Asset. "This further consolidates the strength of our online comparison sites, as one of the easiest and quickest ways to get quotes from some of the leading players in the market. DUAL Asset is always looking for ways to evolve our product offering, using technology to deliver best-in-class products to our clients. Our market-first portals are a great example of this as they enable conveyancers and lawyers to source competitively priced options for their insurance needs."
"The partnership with DUAL Asset provides Accredited Europe with a fantastic opportunity to diversify into a new class of business working closely with an established player that has a market-leading platform and proposition," said Colin Johnson, chief executive officer of Accredited Insurance (Europe) Limited. "We are excited to go forward with DUAL Asset and look forward to a long-term relationship."