Gallagher adds sports broadcaster Jill Douglas to roster | Insurance Business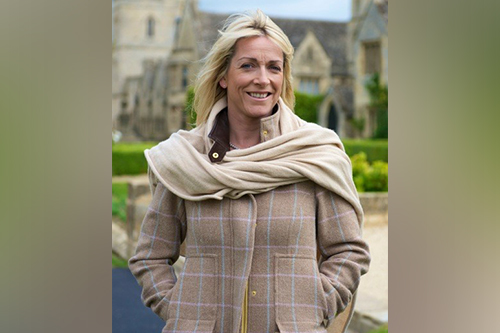 Global broking and risk management giant Gallagher is serious about growing its sport, media & entertainment practice in the UK – tapping sports broadcaster Jill Douglas (pictured) as business development consultant.
Known as the first female presenter of BBC television programme Rugby Special, Douglas also brings experience from ITV, BT Sport, and Sky Sports. Joining Gallagher isn't her first foray into insurance, though.
The TV personality previously served as communications & marketing head at Lloyd's broker Ellis Clowes, whose rebrand a few years ago was part of her remit. Douglas then went on to hold the position of global head of marketing for entertainment & sport, until 2017, at new owner Integro.
Meanwhile, Douglas will continue with her broadcasting duties while helping Gallagher accelerate its expansion strategy.
Lifting the lid on her insurance role, Douglas asserted: "Gallagher is one of the most respected brokers in the insurance industry and, through its partnership with Premiership Rugby, it is clear the company has great ambitions to make a difference within a sport that has been a passion of mine for 25 years.
"The company also has bold plans to expand its existing insurance and risk management capabilities within the world of sport, media & entertainment, and I am delighted to be getting involved at the start of something new and exciting."
John Thompson, chief executive of Gallagher's UK specialty and wholesale operations, cited the key hire's "impressive and respected broadcasting career in rugby and a deep understanding of the broader business and world of sport."
The CEO believes combining those with Douglas's broking sector experience makes her the best person to assist Gallagher in building out its specialist sport, media & entertainment offering.
Commenting further on her arrival, the business development consultant said: "I felt a real and immediate connection with the culture as soon as I walked through the door – another reason why I'm looking forward to trumpeting the Gallagher brand, its specialist service-led propositions and all that it stands for."