Gauntlet Group reveals it has Chartered Insurance Broker status | Insurance Business UK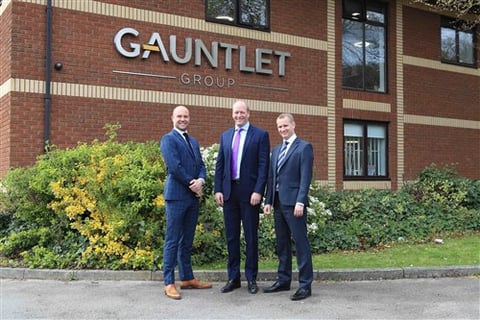 It's a day for celebration at Leeds-based commercial insurance broker and risk manager Gauntlet Group, which has earned chartered insurance broker status.
The accolade, given out by the Chartered Insurance Institute (
CII
), has been awarded to fewer than 200 companies and is seen as an exclusive title indicating a firm's professionalism and ethics. For Gauntlet Group managing director Roger Gaunt, achieving the status will give it a further boost as a principal of an appointed representative network while enhancing its attractiveness as an employer.
"We are delighted and honoured to receive the prestigious title of Chartered Insurance Broker, which has been gained thanks to the efforts and commitments of every member of staff," he said. "Rigorous criteria apply to this award and it is a huge endorsement of our professionalism and capabilities and our success in managing our significant and fast growth, without letting standards slip.
"This is another landmark moment within Gauntlet Group's ongoing journey and should make working for, or with us, even more compelling, whether you are a prospective employee, client or insurance professional seeking the huge rewards that can come from self-employment. Chartered Insurance status shows that trust in Gauntlet is not misplaced."
The status marks another milestone amid rapid growth for the firm which earned a fee income of £4.25 million last year and employs 60 staff. It now hopes to attract further insurance professionals looking to launch their own brokerage partnerships.
Related stories:
Pair launch new regional brokerage Actus with support of Gauntlet Group
Gauntlet sets new income record