Pair launch new regional brokerage Actus with support of Gauntlet Group | Insurance Business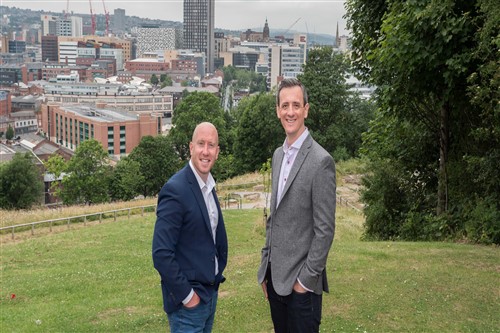 Two insurance professionals with almost four decades combined experience in the industry have launched a new Sheffield-based brokerage with the support of commercial broker Gauntlet Group.
Actus Insurance is the brainchild of Sam Leeder and Paul Taylor, both previously at ProAktive Insurance, who have launched the venture as Appointed Representatives (ARs) of Gauntlet. Actus will serve commercial clients across the north in sectors including manufacturing, engineering, construction, plant and property. With the backing of Gauntlet, it will benefit from the Group's back-office support services and compliance procedures, as well as its Cloud-based IT system and broker relationships as a Willis Group member.
Leeder, who began his career at
RSA
, will celebrate two decades in the insurance sector this year.
"Paul and I have harboured ambitions of running our own brokerage for many years and, while ProAktive was a good place to work, realised we could not build the future we want for ourselves and our families there," he said of the move to begin Actus.
Taylor, who has 18 years' experience in the industry, said: "When we received a recommendation to talk to Gauntlet Enterprise, we were astounded by the depth and quality of the support Gauntlet provides to aspiring insurance professionals like ourselves. We also quickly saw that the personalities of the Gauntlet management team are a great fit for us. When we then realised we could make the financial model work – which was hugely important to us, as we each have two children - we knew we had to make the move and establish Actus Insurance."
Just last month, Gauntlet Group
posted a record income of £28 million
, largely thanks to growth in its motor fleet account. Despite its successful year,
the Ogden rate change had an impact
on the business and premiums in the sector remain "under pressure," Ian McCarron, director and head of Gauntlet's motor fleet and commercial insurance divisions, told Insurance Business.
Paul Coates, enterprise director at Gauntlet, described new business partners Taylor and Leeder as "the epitome of the type of insurance professional we wish to work with," adding that their "clarity of their thinking will be a real asset for them going forward and we look forward to helping Actus Insurance succeed."
Actus will focus particularly on helping professionals such as surveyors, accountants, architects, engineers and solicitors, with Taylor and Leeder continuing to work with private, high-net-worth clients. They will bolster their portfolio of clients by also offering robust risk management and health and safety services, the pair said.
Related stories:
Ogden "another blow" in an already challenging market, says broker
Gauntlet sets new income record