Global Expansion Conference rescheduled to May 25-26 | Insurance Business UK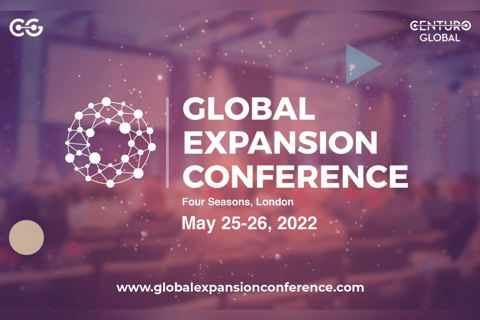 Centuro Global's Expansion Conference has been rescheduled to May 25-26 in Barcelona, Spain, to address the needs of fast-growing companies and corporates looking to transform the way they conduct international business and set a benchmark for the coming decades.
The conference will attract delegates and experts from all 6 continents to cover themes including sustainability, impact investing, diversity and inclusion, the evolving role of government, medical innovation—and much more.
Among the speakers featured at the conference will be Russ Shaw, founder of Tech London Advocates, to discuss the disruptive technologies supporting economic recovery and saving the planet; Dr. Mimi Zhou, an advisor to the U.K. government on policy and founder of the deep tech lab at the University of Oxford; and Cristina De La Rosa Zaragoza, the head of international expansion of GLOVO, a Spanish success story that has scaled to 21 countries.
"We are thrilled to have attracted such a high calibre of speakers," says Asma Bashir, chairwoman of Centuro Global. "Never before has the full Global Expansion industry met in one place, and we believe the time is right to capitalise on positive business sentiment coming out of the pandemic."
The conference will help you to navigate the key trends reshaping the way cross-border business is undertaken and how companies can succeed on the global stage, including the adoption of relevant technology and working in a more sustainable way for both the future of society and the planet.
Centuro Global, a leading digital technology company, is the world's first provider of innovative, end-to-end global expansion management solutions, allowing you to seamlessly expand into any new market around the world. Centuro Global provides these solutions through their innovative, one-of-a-kind technology platform, Centuro Connect.