Global insurance group Hyperion reveals financial results, plans for 2018 | Insurance Business UK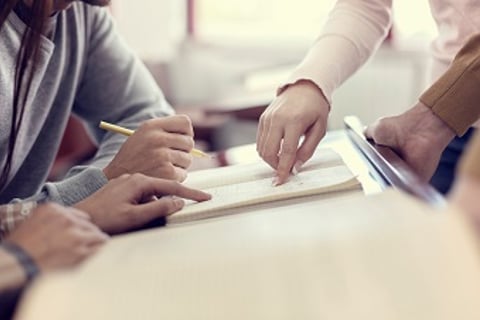 International insurance group Hyperion has today revealed its financial results for 2017, which its CEO called a "milestone year" for the company.
Revenue for the group increased by 20%, rising from £444 million in 2016 to £535 million in the year ending September 30, 2017. Profitability, measured by EBITDA, increased by 24% year-on-year from £123 million to £152 million.
Chief executive David
Howden
described it as a landmark year for Hyperion – which is composed of broking divisions Howden and RKH Speciality, an RKH reinsurance arm, and underwriting division
DUAL
– thanks to "impressive results" delivered by each business.
The group reported organic revenue growth of 8%, remaining flat from 2016, which Hyperion said was regarded by its board as a "strong result in a highly competitive operating environment." Howden added that "market-leading organic growth" and a strong profit margin are critical factors in Hyperion's long-term success.
In December, it was revealed that investor Caisse de dépôt et placement du Québec (CDPQ) had
agreed to acquire a significant minority stake in Hyperion
, worth more than US$400 million (£296 million). That investment, alongside additional funds from debt refinancing, will provide the group with "significant additional capital to fund future growth," Howden said today.
Hyperion will continue to seek strategic partnerships, make acquisitions, and launch operations in the coming year, "where likeminded businesses and people bring specialist expertise to the Group, deliver geographic reach in key territories, and make a positive difference to clients," the company said.
In 2017, Hyperion launched its international retail broking network, Howden One, which it described as enabling the group to provide global solutions for its retail clients.
"This network brings together Howden's own offices and those of trusted, like-minded partner brokers, and spans 75 territories with over 5,000 insurance professionals who operate under one set of standards," Hyperion said in a release today.
RKH also built out its international infrastructure in 2017, which included the transferral of marine broking specialist, FP Marine, and wholesale broker, Howden Miami, into
RKH Specialty
.
DUAL's regional management board, formed at the beginning of the financial year, was described as having "brought the management of each regional business closer to their carriers, brokers and clients."
The group will also be focusing on innovation this year, which Howden said is necessary in today's business world.
"In an ever-changing market, we recognise that we must be at the forefront of innovation using data and technology to enable the efficient and effective distribution of the right products to our clients at the right price," he said. "Our investment in technology-led initiatives will be a key focus in the coming year."
Chairman Dominic Collins added: "The combined efforts of all of our businesses have resulted in another year of strong financial performance. I extend my sincere thanks to each of the 3,800 employees involved in this achievement.
"We enter 2018 with a new high-quality, long-term investor in CDPQ to join us, alongside General Atlantic, on our next phase of growth."
Related stories:
CDPQ reveals investment in Hyperion Insurance Group
Insurance broker Howden to enter Mexico through partnership