Insurance broker Howden to enter Mexico through partnership | Insurance Business UK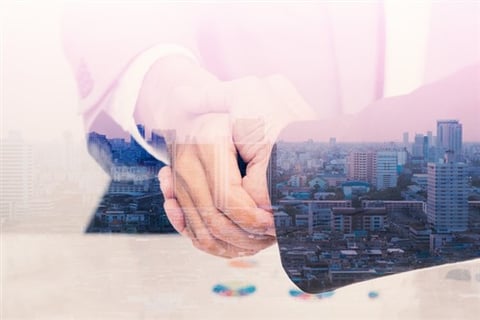 Howden
– a broking division of
Hyperion Insurance Group
– is entering the Mexican insurance market by partnering with a local insurance broker.
Mexican auto insurance broker Grupo Ordás has signed an agreement with Howden, joining the latter's international broking group.
The transaction is subject to regulatory approval.
As part of the partnership, Grupo Ordás will be part of Howden's Iberoamerican region, which employs more than 800 people across six Latin American countries (including Mexico), as well as in Spain and Portugal.
"I am delighted that Grupo Ordás has chosen to join the Group; this represents a key strategic development in Howden's Iberoamerican growth plans," said David Howden, CEO of Hyperion and Howden, in a statement. "An on-the-ground presence in the second largest economy and insurance market in Latin America, and Grupo Ordás's deep understanding of the local market, will significantly improve our offering to clients across the region. We already have an excellent relationship with José Luis Ordás and I am confident that Grupo Ordás is the perfect partner."
"We have identified many opportunities this partnership will bring to both businesses and look forward to exploring many more," commented Howden Iberoamerica CEO José Manuel González. "The ingredients of Grupo Ordás' success and ours are very similar; client focus, exceptional talent and an entrepreneurial ethos, and our strengths are extremely complementary. Grupo Ordás' technological innovation combined with Howden's expertise and international distribution is the recipe for a very exciting future. They bring further motor insurance expertise, in addition to that gained with our acquisition of Bergé in Spain earlier this year, and an impressive technology platform that has the potential to help us to deliver even better solutions to clients across many different lines of business."
"Across Howden Iberoamerica, we have already achieved a great deal of success using the talent and expertise from one business to build capabilities in another, and we have already identified areas where Howden and Grupo Ordás will find synergies to optimise both businesses," González added.
"Cultural fit was a key factor for us in choosing the right business to join; as a leading independent international group that empowers local businesses to deliver the best solutions to their clients, Howden is the perfect choice," remarked Grupo Ordás CEO José Luis Ordás. "We have worked with Howden and the wider Hyperion group for a while now and, as a member of the Howden One broker network, we have already seen the benefits of being part of a group of this size. With access to broader expertise, we can expand our portfolio of specialist solutions and will be even better positioned to attract more of the best local talent to continue to exceed the expectations of existing and new clients."
Related stories:
CDPQ reveals investment in Hyperion Insurance Group
Howden CEO lifts the lid on the firm's growth