Holidaysafe attempts to solve COVID-19 pre-departure test fears | Insurance Business UK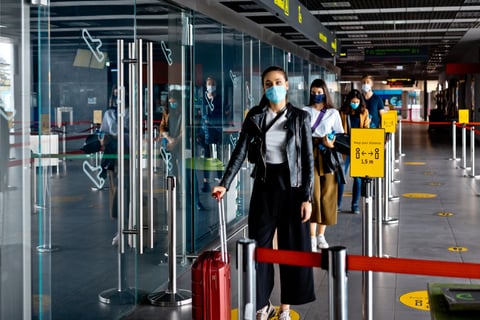 Specialist travel insurance provider Holidaysafe is the bearer of good news for holidaymakers who are worried they might be denied boarding on their return to the UK due to a failed pre-departure COVID-19 test.
"Travellers will be covered for additional accommodation and return transportation costs should they need to stay overseas in the country they had been visiting for an extra 14 days to isolate, as long as they did not travel against government or medical guidance," said Holidaysafe when it announced the new offering, which is in response to the government's 'test to release' scheme.
"The cover is available on a number of Holidaysafe travel insurance products and can be purchased on both single and multi-trip policies."
In Holidaysafe's view, the anxiety of failing a test and being stuck abroad is enough to put anyone off booking a holiday.
Brand manager Sarah Page asserted: "This year, we all deserve to have a holiday where we can kick back and relax, but with coronavirus still lurking we risk spending our well-deserved time off worrying about passing our COVID-19 test upon returning home.
"That's why we're hopeful that the cover we've launched will allow British travellers to rest that bit easier as they set off on their travels this year."
Meanwhile Holidaysafe has teamed up with COVID-19 test provider Rightangled, which will offer discounts to Holidaysafe policyholders.