Travel insurance latest: Travel brands offer COVID-19 cover, More | Insurance Business UK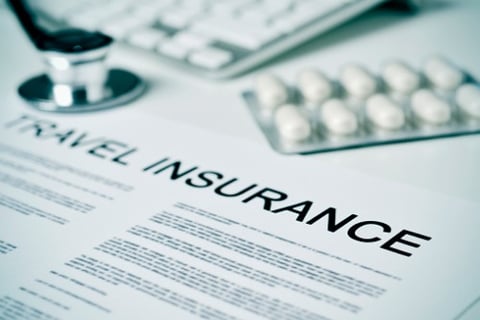 The COVID-19 pandemic has sure changed a lot of things – from how we work, to how we see technology, and even what insurance policies cover. Here Insurance Business UK brings you the latest in travel coverage.
Admiral
According to an Irish Examiner report, Admiral has resumed selling travel insurance policies to new customers, with coverage spanning coronavirus-related expatriation and medical expenses. Trip cancellation due to the outbreak, however, is not covered.
It was highlighted that insurance peers Aviva, Direct Line, and LV= General insurance are still not taking on new policyholders at this point.
Hays Travel
Travel agent Hays Travel is making headlines by incorporating COVID-19 cover into its single trip and annual multi-trip insurance policies. Aside from the pandemic protection, benefits also include round-the-clock emergency medical assistance.
The new comprehensive offering is said to be backed by Allianz and Rush Insurance Services.
ROCK Insurance Group
Earlier this month, ROCK Insurance Group announced: "In light of impending government announcements around easing travel restrictions, ROCK Insurance Group has launched two new COVID-19 protection products to protect travel businesses and travel agents should customers need to cancel or postpone their trips due to COVID-related issues.
"The products have been launched in response to research that ROCK Insurance recently carried out with travel companies on 'identifying the gaps' in travel insurance to instil confidence to book holidays."
Described as "first-to-market," one of the rolled out products is a business policy that covers agents against cancellation costs in case a customer needs to cancel a holiday due to testing positive to COVID-19.
The other offering is for consumers, who will be insured against pre-departure cancellation if they test positive and cannot travel. Emergency medical care and repatriation is also provided should they contract the coronavirus while travelling.
TUI
According to travel brand TUI, COVID-19 coverage is now automatically applied for TUI package holiday customers travelling on or before December 31, at no additional cost.
Underwritten by AXA Partners, the insurance policy provides overseas medical assistance related directly to contracting COVID-19. Cover spans testing, assistance with costs for any extended stay and a new return flight home if medically required, as well as access to a 24/7 hotline and app.
TUI, however, made this clarification: "COVID-19 cover is not a replacement for your standard holiday insurance cover. Independent insurance should still be taken out to safeguard you while on your TUI holiday."