Latest set of business interruption claims numbers now out | Insurance Business UK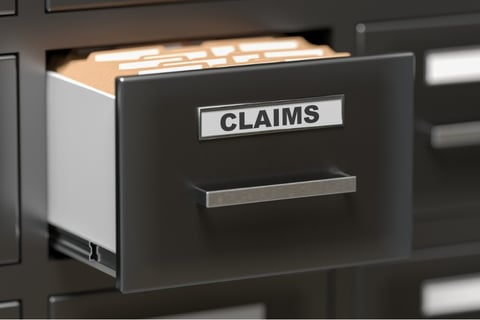 It's that time of the month again when the Financial Conduct Authority (FCA) publishes claims information gathered from insurers affected by the UK business interruption (BI) test case.
According to the latest set of numbers, a total of 31,478 claims have been fully settled while 2,798 are still being finalised. The FCA said the aggregate value of the interim or initial payments made stands at £303,052,465. Final settlements amount to £1,046,446,929.
Below are the broken-down figures per insurer.
| | | | | |
| --- | --- | --- | --- | --- |
| Firm name | Number of BI claims for COVID-19 related loss that have been accepted | Number of BI claims where the insurer's claim validity decision is pending | Number of BI claims where an initial or interim payment has been made | Number of BI claims where full payment has been made |
| Accredited Insurance (Europe) Ltd | 24 | 22 | 7 | 13 |
| Ageas Insurance Limited | 42 | 30 | 1 | 42 |
| Aioi Nissay Dowa Insurance UK Limited | 6 | 0 | 0 | 2 |
| Allianz Global Corporate & Specialty SE | 6 | 0 | 1 | 5 |
| Allianz Insurance Plc | 2288 | 22 | 154 | 2054 |
| Arch Insurance (UK) Ltd | 1241 | 13 | 1 | 998 |
| Argenta Syndicate Management Limited | 1135 | 1 | 4 | 1129 |
| ArgoGlobal SE | 268 | 0 | 19 | 166 |
| Aspen Insurance UK Limited | 6 | 6 | 2 | 1 |
| Asta Managing Agency Ltd | 16 | 9 | 0 | 16 |
| Aviva Insurance Limited | 2061 | 83 | 97 | 1564 |
| AXA Insurance UK Plc | 2451 | 73 | 475 | 1792 |
| AXA XL Insurance Company UK Limited (formerly XL Catlin Insurance Company UK Ltd) | 528 | 27 | 4 | 440 |
| AXA XL Underwriting Agencies Ltd (formerly Catlin Underwriting Agencies Ltd) | 57 | 8 | 1 | 46 |
| AXIS Managing Agency Limited | 3396 | 87 | 95 | 2920 |
| AXIS Specialty Europe SE | 464 | 66 | 6 | 405 |
| Beazley Furlonge Limited | 75 | 0 | 0 | 72 |
| Brit Syndicate Limited | 33 | 1 | 0 | 29 |
| Canopius Managing Agents Limited | 1198 | 6 | 155 | 839 |
| China Taiping Insurance (UK) Company Limited | 336 | 0 | 0 | 332 |
| Chubb European Group SE | 53 | 0 | 4 | 31 |
| Covea Insurance Plc | 2796 | 57 | 30 | 2688 |
| Coverys Managing Agency Ltd | 438 | 59 | 26 | 464 |
| Ecclesiastical Insurance Office Plc | 35 | 0 | 6 | 21 |
| ERGO Versicherung Aktiengesellschaft | 280 | 73 | 8 | 265 |
| Fairmead Insurance Limited | 955 | 3 | 0 | 948 |
| Faraday Underwriting Limited | 52 | 6 | 1 | 46 |
| Great Lakes Insurance SE | 18 | 11 | 3 | 15 |
| HCC International Insurance Company Plc | 6 | 7 | 0 | 3 |
| HDI Global SE | 116 | 0 | 0 | 32 |
| HDI Global Specialty SE | 772 | 76 | 229 | 336 |
| Hiscox Insurance Company Ltd | 11198 | 1091 | 879 | 6470 |
| Hiscox Syndicates Ltd | 85 | 12 | 1 | 85 |
| Liberty Mutual Insurance Europe SE | 61 | 0 | 0 | 57 |
| Markel International Insurance Company Limited | 887 | 37 | 43 | 783 |
| Mitsui Sumitomo Insurance Company (Europe) Ltd | 0 | 1 | 0 | 0 |
| MS Amlin Insurance SE | 471 | 0 | 24 | 286 |
| MS Amlin Underwriting Limited | 2589 | 0 | 211 | 2028 |
| Navigators Underwriting Agency Limited | 0 | 0 | 0 | 0 |
| Probitas Managing Agency Limited | 0 | 5 | 0 | 0 |
| QBE Europe SA/NV (UK Branch) | 54 | 0 | 0 | 5 |
| QBE UK Limited | 2348 | 0 | 71 | 1377 |
| QIC Europe Limited | 513 | 0 | 59 | 392 |
| Royal & Sun Alliance Insurance Ltd | 1962 | 27 | 108 | 1640 |
| Swiss Re International SE - UK Branch | 0 | 4 | 0 | 0 |
| The Channel Managing Agency Limited | 12 | 1 | 0 | 12 |
| The New India Assurance Company Limited | 842 | 205 | 33 | 555 |
| Travelers Syndicate Management Limited | 7 | 2 | 0 | 2 |
| XL Insurance Company SE | 53 | 1 | 0 | 37 |
| Zurich Insurance Plc | 106 | 47 | 40 | 35 |
Meanwhile the regulator announced: "This month (March 2022) is the last sequential month that we will collect and publish the data. After this month, firms should be able to provide us with the data as requested. In September 2022 and in March 2023 we will request another submission for publication."