Legal & General at heart of "biggest pension buyout of 2016" | Insurance Business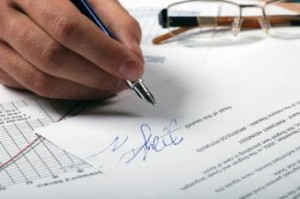 Deals don't come much bigger than this.
UK insurance giant Legal & General has announced that it has completed a £1.1 billion pension buyout of Vickers Group Pension Scheme – the biggest pension risk transfer transaction this year. The scheme, which was part of the Rolls-Royce Group, accounts for more than 11,000 members.
Legal & General has been working closely with Rolls-Royce Group for some time – the latter are long-standing clients of Legal & General Investment Management (LGIM), which manages around £12 billion of assets on the schemes' behalf.
A buyout has been in the works for quite some time with the company describing the process as smooth largely because of the assets being already managed by LGIM.
Phill Beach, head of core pension risk transfer at Legal & General, believes the deal is a "fantastic result", especially given the changes in insurance regulatory regime through the introduction of Solvency II.
"We are delighted that the Vickers trustees chose to work with Legal & General and ultimately secured their members' benefits with us," he said.
"The relationship with LGIM as investment manager enabled us to be innovative in offering certainty to the scheme during the transition period and this proved to be beneficial to everyone against the backdrop of volatile markets. This is a significant transaction which demonstrates that with strong company backing and a trustee who manages risk well the objective of buyout is fully achievable even when markets appear volatile."
"This is a great testimony to the work of the Trustees, their advisers and the Company who have worked collaboratively over many years to ensure that this scheme is well funded with a prudent investment strategy," added Joel Griffin, head of pensions at Rolls-Royce. "This has ultimately enabled us to deliver this excellent outcome for former Vickers employees."
Related Stories:
Insurance industry reacts to government's annuity decision
ABI establishes team for Pensions Dashboard Project