ABI establishes team for Pensions Dashboard Project | Insurance Business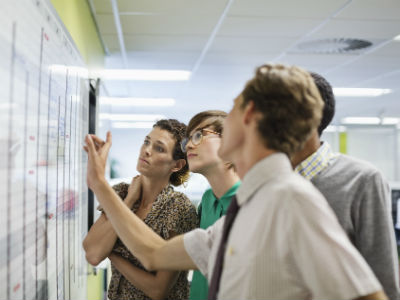 The Association of British Insurers (ABI) has established a dedicated team as it looks to advance the Pensions Dashboard Project.
The ABI is managing the creation of a prototype by spring next year on behalf of HM Treasury – with the idea that it will be delivered in 2019. Its aim is that savers will be able to see all of their pension entitlements together online – including their state pension and defined benefit or defined contribution pensions.
The team will be lead by Yvonne Braun, director long term savings and protection, who outlined the task ahead.
"Taking the Pensions Dashboard from a concept to a working prototype and then to full roll-out in 2019 is going to take a huge amount of work and depends on successful collaboration across all parts of the sector," she said. "Creating a prototype is only the first step but one which will be crucial.
"We are very proud to be delivering this project on behalf of Government and the wider pension sector, and we believe it has the potential to transform long-term savings in the UK for the benefit of consumers. The ABI has an excellent track record of delivering highly complex projects, such as Flood Re, which go on to make a real difference. We are assembling a top notch team, backed up by the ABI's wider resources, dedicated to delivering on this."
In order to make the project a success, the ABI has called on some of the expertise used in the successful delivery of Flood Re. The team includes Alastair Horn to direct the delivery of the project with the support initially of two full-time members of staff.
Horn performed a similar role for the ABI during the creation of Flood Re, the world-first re-insurance scheme developed by the industry and Government to help households in flood risk areas to find affordable home insurance.
"I'm delighted to be back supporting the ABI at the start of this major project which has a clear and compelling purpose," commented Horn. "There's already a high level of involvement from leading pension companies, technology companies and Government departments. Bringing together processes, technologies and participants to prove the proposition is at the heart of this prototype phase."
More than a dozen pension companies have now signed up to the Pensions Dashboard project. They are to be joined later by fintech companies to make sure the project benefits from the latest thinking and innovation.
Related Stories:
Insurance premium tax hike deemed 'indefensible'
Direct Line aborts plan to offload pension scheme