Liberty Specialty Markets offers Armed Forces support | Insurance Business UK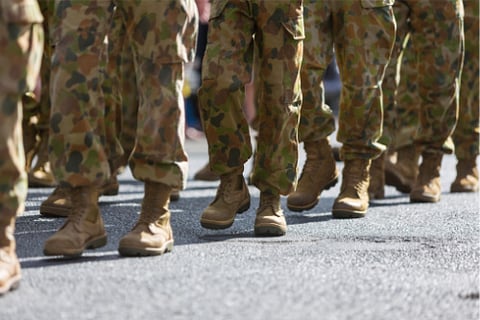 With the UK celebrating Armed Forces Day this past Saturday, Liberty Specialty Markets took the opportunity to express its own commitment to those who serve us so bravely.
The Liberty Mutual company has committed to honouring the Armed Forces Covenant – a pledge taken by organisations to acknowledge those who have served, and their families, and to ensure they are treated with fairness and respect in their communities. Its ultimate aim is to help them with issues such as their post-military careers, as well as housing and education.
"I am delighted that LSM has signed the covenant," said Jon Rigby, Liberty Specialty Markets chief cyber officer. "It reflects our commitment to the military and veterans' community as just one part of our equality and diversity agenda. It's our aim is to support veterans and reservists who work for LSM and to offer help to those leaving the services to find work in civilian life. While the covenant is focused on the UK, it is our intention to extend this initiative globally across Liberty Specialty Markets. It also means that LSM will be able to better benefit from the unique perspective and skills which military service provides."
The insurer, along with the Lloyd's Military Network, is offering work experience to former military personnel that intend to move into the corporate world. In addition, it currently has seven ex-military personnel and reservists in its London office.