Lloyd's of London rolls out #SpeakUp campaign | Insurance Business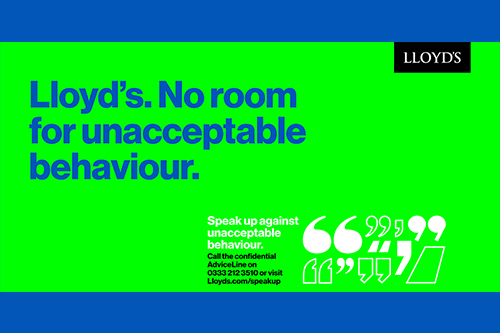 In September, a culture survey found that 38% did not know who to raise concerns to in the Lloyd's market. Now, Lloyd's of London has launched a campaign encouraging more people to speak up against unacceptable behaviour and providing clear guidance on how to do just that.
The #SpeakUp campaign features high-impact advertisements, banners, and vinyl posters including one that reads "Lloyd's. No room for unacceptable behaviour." The 24/7 advice line can be found on the material, and resources are also available on the insurance exchange's website.