LV= chief heading for the door | Insurance Business UK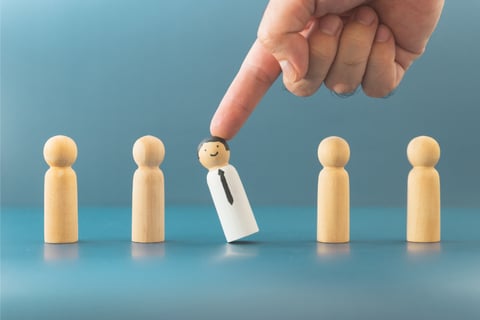 Liverpool Victoria Financial Services Limited (LV=) chief executive Mark Hartigan – whose £511,000 bonus in 2021 drew flak when it was disclosed via the insurer's annual report earlier this year – is stepping down as CEO and board member.
First reported by Sky News over the weekend, the imminent departure was confirmed by LV= this morning. In its announcement, the mutual life pensions and investments group said the search for a permanent replacement is now ongoing.
"Mark was engaged on an interim basis to perform two discrete business tasks," stated LV= chair Simon Moore, who was appointed about six weeks ago. "The first, and most important, was to improve the underlying commercial performance and fundamentals of the business. The second was to carry out a full strategic review as instructed by the board – which ultimately led to the proposed transaction with Bain Capital.
"That transaction did not proceed, with members sending a clear message that mutuality remains important to them. Mark has led a successful turnaround of the business, in our recent 2021 financial results we announced that we outperformed both in terms of our new business volumes and that there has been significant growth in sales and trading profit."
As previously reported by Insurance Business, the botched takeover involved last year's strategic review costs worth £21 million and 2020's £12 million, as well as a small sum incurred this year.
Moore, however, had nothing but nice words for Hartigan, who will remain at the helm until his successor is installed.
The chair added: "[Hartigan] has built a strong executive team with a culture that places members at the core of the brand. Under his leadership the company is now trading profitably and has won significant market share…
"With LV= now looking forward to the future with confidence, the board and Mark have agreed that the time is right to appoint a permanent chief executive to build on this platform and further develop a sustainable mutual future for LV=. I will be leading the search process with support from Russell Reynolds Associates."
The outgoing boss, meanwhile, thanked the insurer and its workforce.
"LV= is an outstanding company with a prosperous and dynamic strategy and outstanding employees who serve this mutual's membership with passion and professionalism," declared Hartigan. "Thanks to the progress of our plan to transform the business, and despite challenging trading conditions, it is now well capitalised and clear in its future plans. With a strong leadership team in place and a clear plan for the future, it is the appropriate time for me to step aside as interim chief executive.
"I express my gratitude to the board of LV= who charged me with very specific and fundamental tasks when I was appointed. I, particularly, want to thank the employees of LV= who have been absolutely key to putting this hugely important business back on a much firmer footing."