LV= gets flak for CEO's annual incentive | Insurance Business UK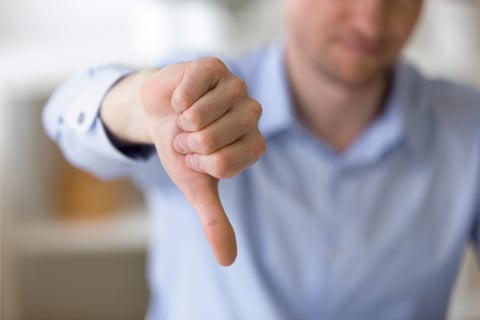 Liverpool Victoria Financial Services Limited's (LV=) annual report for 2021 shows that chief executive Mark Hartigan was remunerated a total of £1.01 million in the past year, £511,000 of which came in the form of his annual bonus – an incentive that has raised eyebrows among those closely watching the insurer's future.
In the same 157-page document, it was noted that the supposed takeover by private investment firm Bain Capital – which did not manage to secure the required level of support from LV= members to push through – meant millions of pounds in costs.
"The total costs associated with the proposed Bain Capital transaction incorporate the strategic review costs of £21 million in 2021 and £12 million in 2020… plus a small additional amount of costs incurred in 2022," wrote the mutual life pensions and investments group, whose revived talks with rival Royal London also fell through.
"It is anticipated that the overall amount spent will be lower than the expected total of £43 million reported during 2021 by the independent expert appointed for the transaction."
Read more: LV= and Royal London deal breaks down
For context, Insurance Business can provide the following timeline:
March 2019 – LV= unveils plans to convert from a friendly society to a company limited by guarantee
December 2020 – LV= announces sale agreement with Bain Capital
February 2021 – LV= says it "simply can't make [mutuality] work any longer" for its business model
November 2021 – LV= reveals reasons for choosing Bain Capital's offer over that of Royal London
December 2021 – Deal with Bain Capital fails to proceed due to lack of member support
February 2022 – LV=, Royal London confirm that renewed discussions to merge have ended
February 2022 – Interim chair Seamus Creedon cites improved business performance, saying they are "confident that staying as an independent mutual provides a sustainable future for LV="
Read more: LV= takes U-turn on mutual's future
Now, following the release of LV='s financial results this week, Mutuo managing partner Peter Hunt was quoted by the Financial Times as stating: "[Hartigan] spent the last 12 months telling us that there was no future for LV= as an independent business, and here he is being rewarded for the performance of LV= as an independent business. Go figure that one."
Mutuo is an advocacy group that provides secretariat services to the All-Parliamentary Group (APPG) for Mutuals, which had strongly lobbied against the £530 million Bain Capital transaction.
Gareth Thomas MP, chair of the mutuals APPG, told the Financial Times in response to Hartigan's bonus: "It's extraordinary that the board have rewarded such an obvious failure as the proposals to demutualise and sell up to Bain."
On Tuesday, LV= reported that its International Financial Reporting Standards trading profit grew from £9 million in 2020 to £29 million in 2021. Operating profit, however, slipped from £40 million to £31 million.