Revealed: The world's leading insurance brand is... | Insurance Business UK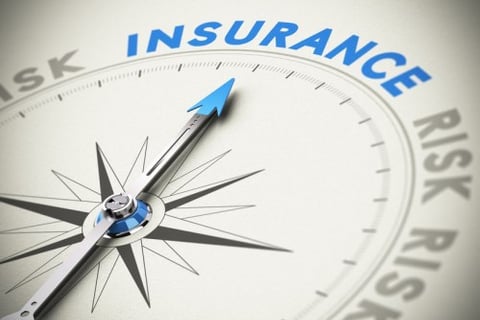 It looks like we need to learn a thing or two from the Chinese. The latest ranking of the world's most valuable brands features outstanding firms from the Asian country – this year's largest new entrant to the Brand Finance Global 500; the fastest-growing brand of 2018; and, yes, the top insurance brand worldwide.
For the second year in a row, Chinese insurer Ping An has outdone Germany's
Allianz
in terms of brand value, as measured by valuation and strategy consultancy Brand Finance. The Brand Finance Global 500 report released today shows Ping An at number 30, with a brand value of US$32.6 billion.
Allianz, which
used to rank as the most valuable insurance brand
before Ping An overtook it last year, posted a brand value of US$20.2 billion in the 62nd spot on the elite list. The only other insurer making it to the top 100 is US healthcare insurance firm Unitedhealth, valued at US$18.6 billion at number 75.
"The growth of Chinese brands is once again the standout story in our annual study of the world's most valuable brands," noted Brand Finance chief executive David Haigh. "Since the 19th Party Congress in 2017, there has been a renewed emphasis on brand development by Chinese companies in all sectors."
Haigh said the likes of Ping An, State Grid (largest new entrant), and Wuliangye (fastest-growing) are now being recognised globally as quality brands. Ping An, for instance, emerged as the
second-biggest shareholder in the UK's largest bank
, HSBC, last December.
Meanwhile other Asian insurers making it to the first half of the list are China Life Insurance (102), Hong Kong-based AIA (149), CPIC or China Pacific Insurance Company (176), PICC or People's Insurance Company of China (231), and Nippon Life Insurance (241). Insurance brands
AXA
(115), Anthem (156), Humana (171),
MetLife
(201), Allstate (220),
Zurich
(232), and CIGNA (245) also entered the top 250.
As for the world's most valuable brand across all sectors, it's e-commerce giant Amazon, which as you've probably heard is said to be
dipping its toes into insurance
. Previously at number three, the online retailer did a little switcheroo with former first-ranked Google – sandwiching Apple at number two. Amazon has a brand value of US$150.8 billion.
Related stories:
The most valuable brand in insurance revealed
The most valuable insurance brand in the world is…