Romero Insurance Group reports results of organic growth | Insurance Business UK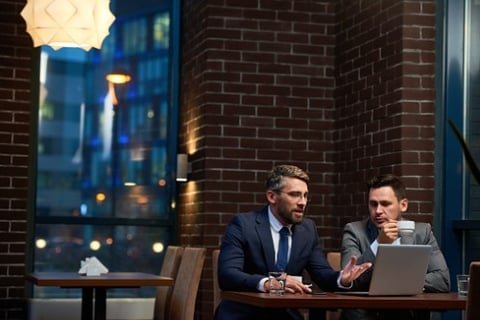 Romero Insurance Group – the name behind the likes of Romero Insurance Brokers, Club Insure, and Booking Protect – has reasons to celebrate.
Releasing its financial results for the year ended April 30, 2018, the group cited its dedication to organic growth as the main driver of its higher numbers. Commission and fee income rose 12.7% to £13.67 million, while adjusted EBITDA (earnings before interest, tax, depreciation, and amortisation) surged 30% to £3.67 million.
The Leeds-headquartered enterprise now manages more than £75 million of commercial insurance premiums. Its 165-strong workforce is spread across six offices in the UK.
"I'm thrilled to announce these figures representing another year of organic growth for us," commented group chief executive Justin Romero-Trigo.
"I've always believed that by offering the exceptional and individual service we provide, we will continue to grow without outside investment, and with no debt or plans to sell the business, we're on track for some really exciting achievements in the future."
Meanwhile 2018 saw the appointment of branch director David Wagstaff, who was tapped to lead the opening of the company's latest site in Nottingham. Ollie Calvert also came onboard to assume the newly created role of brand & marketing head.
"I'm incredibly proud of the entire business for their dedication in helping us reach these impressive figures," said managing director Simon Mabb. "It's been hard work, but the results stand testament to the strength and agility of both our client service and new business teams to keep us moving onwards and upwards.
"Our people are at the heart of our business, and I'm pleased to be investing in our new and existing staff to facilitate their development and support us on this exciting journey."